Enjoy tableside luxury 
Stressless® Bay is a refined, luxurious dining chair with an elegant, enclosing design and organic, rounded shapes. The generous back height provides excellent support in any seating position, allowing you to lean back and dine in comfort and style.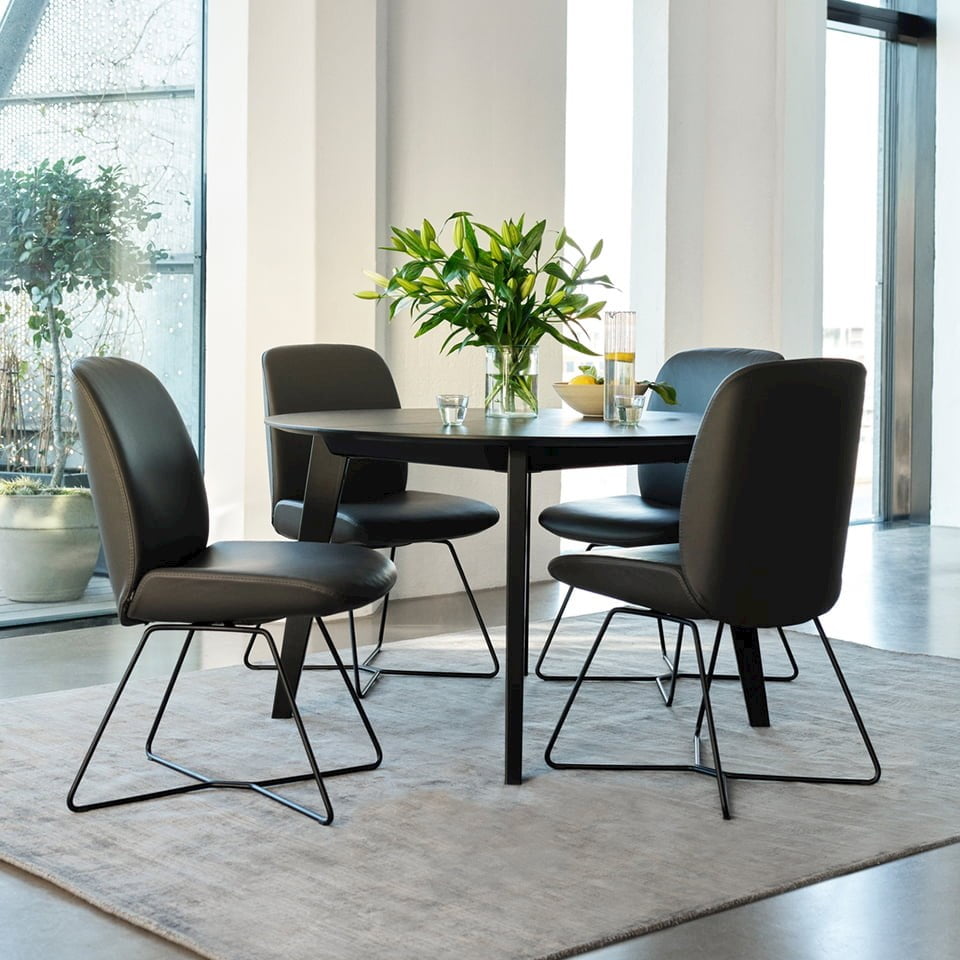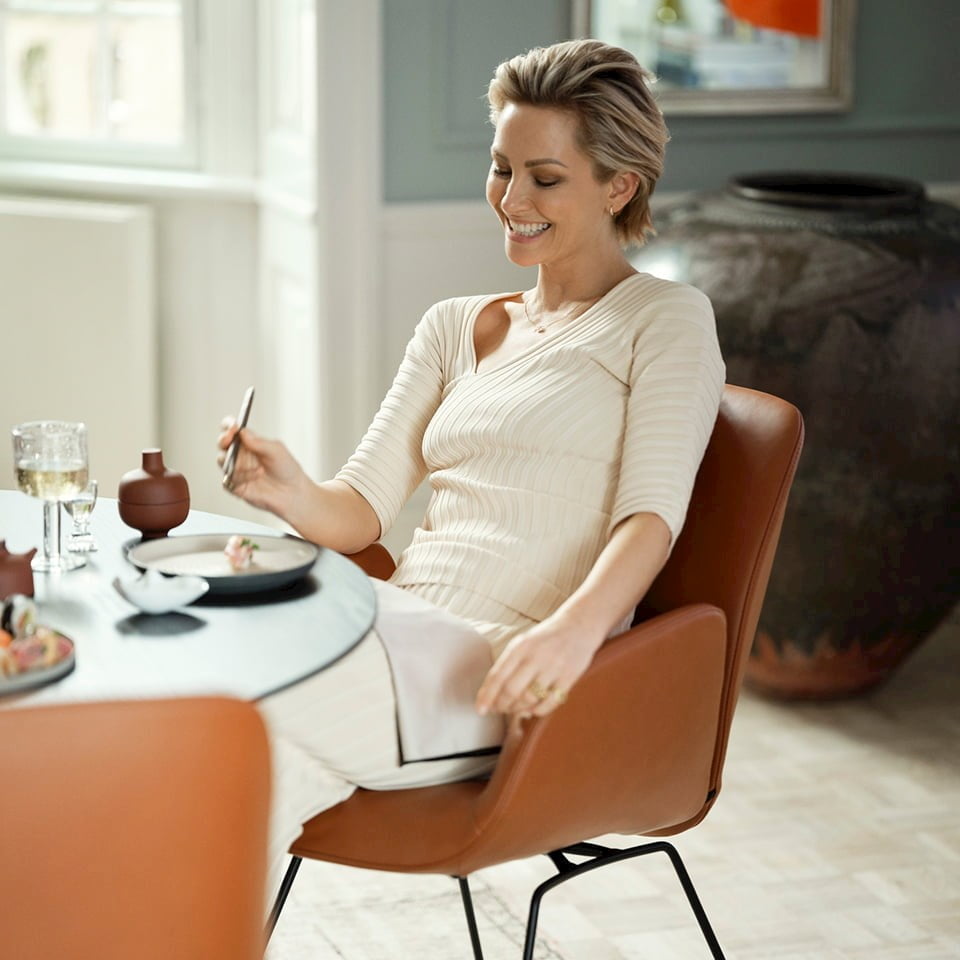 Enclosing design and curved shapes
Stressless® Bay is available with or without armrests. On the version with arms, the armrests are a natural part of the seat, continuing its curved shape.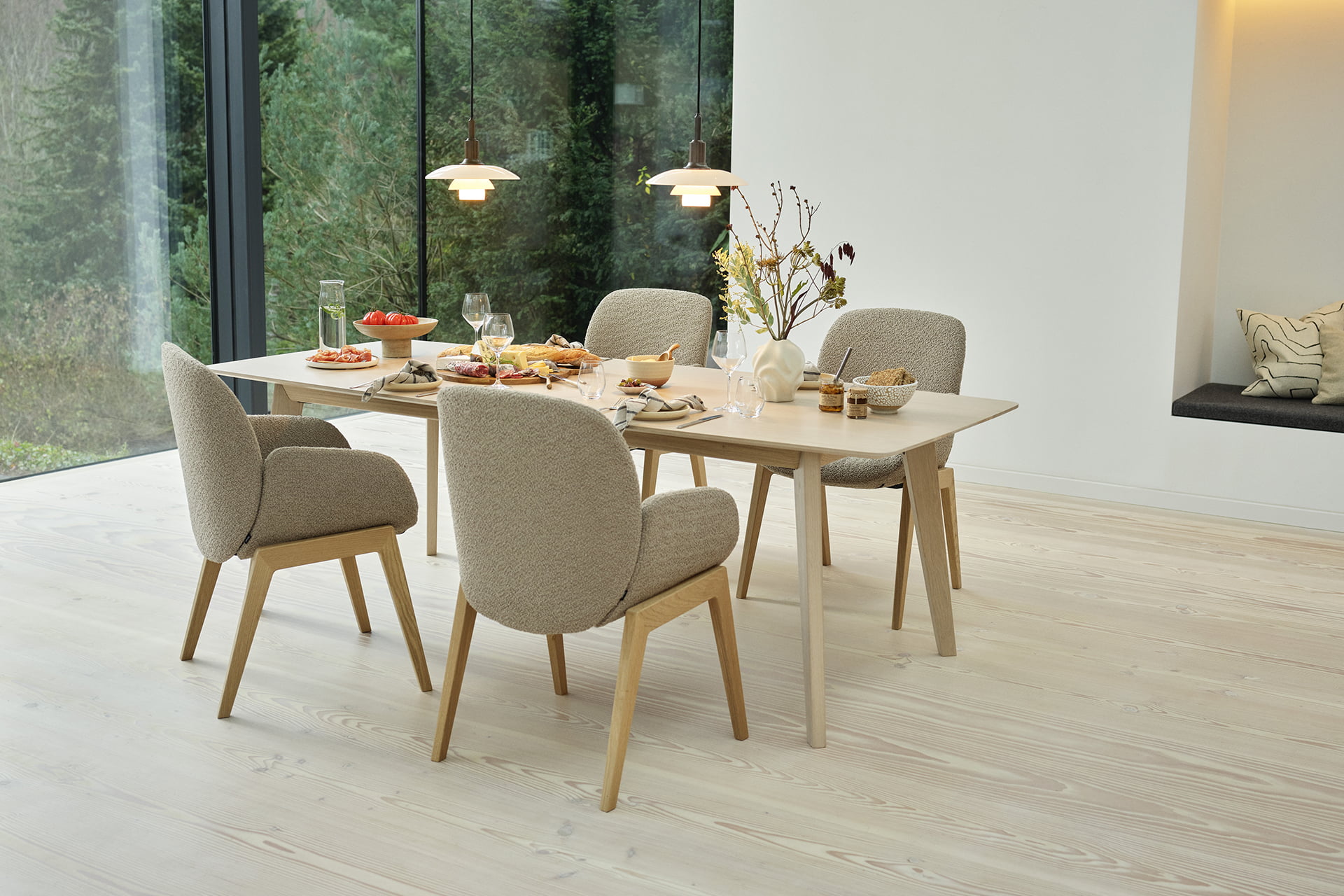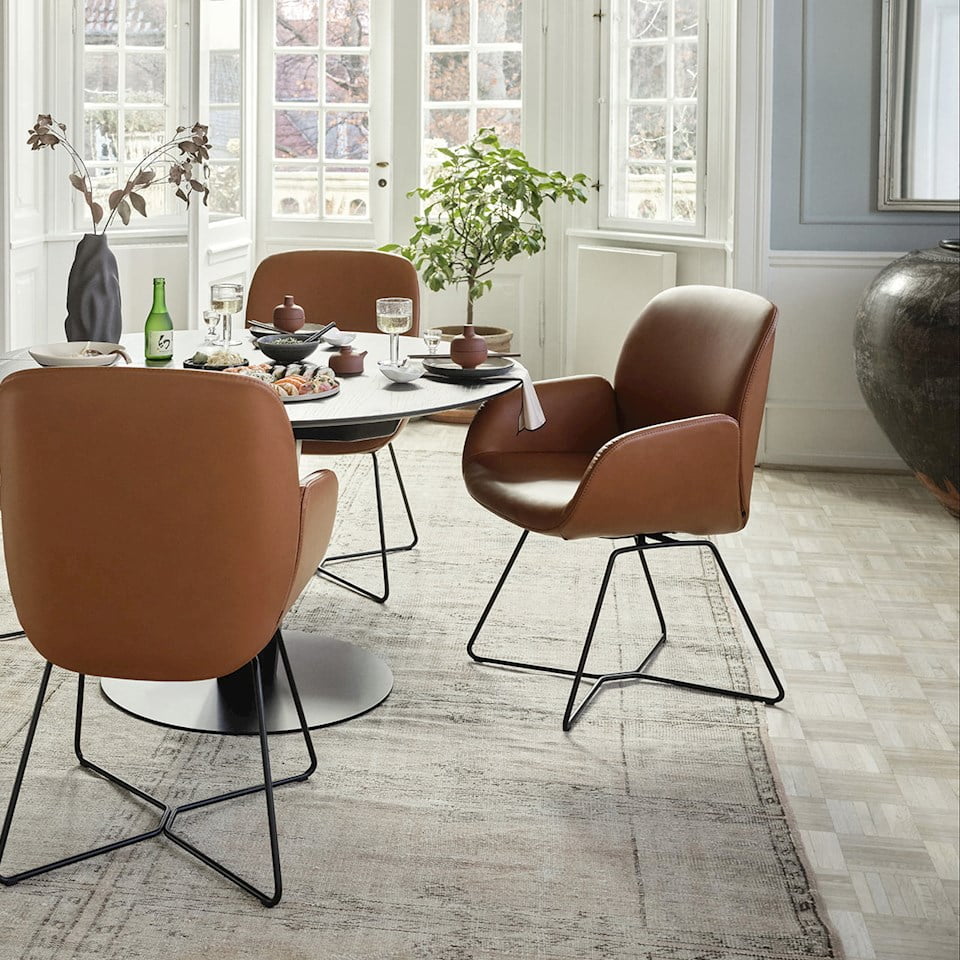 Dine in perfect balance
The Balance&Glide™-system allows you to effortlessly recline the back of the chair as the seat moves forward in a coordinated movement. A subtle flexibility in the seat positions it perfectly as the back reclines and tilts the seat forward when you lean towards the table. When you lean towards the table, the seating position is elevated while relieving stress from the lower part of the thighs.
Learn more
Working from home
Stressless® Bay is compatible with all the available Dining chair leg designs. Choose steel legs for an airy, slim look or wood legs for a Nordic, solid appearance. It can also be combined with our Home Office base – transforming it into a stylish home office chair that blends in well with the rest of your interior.
Design your chair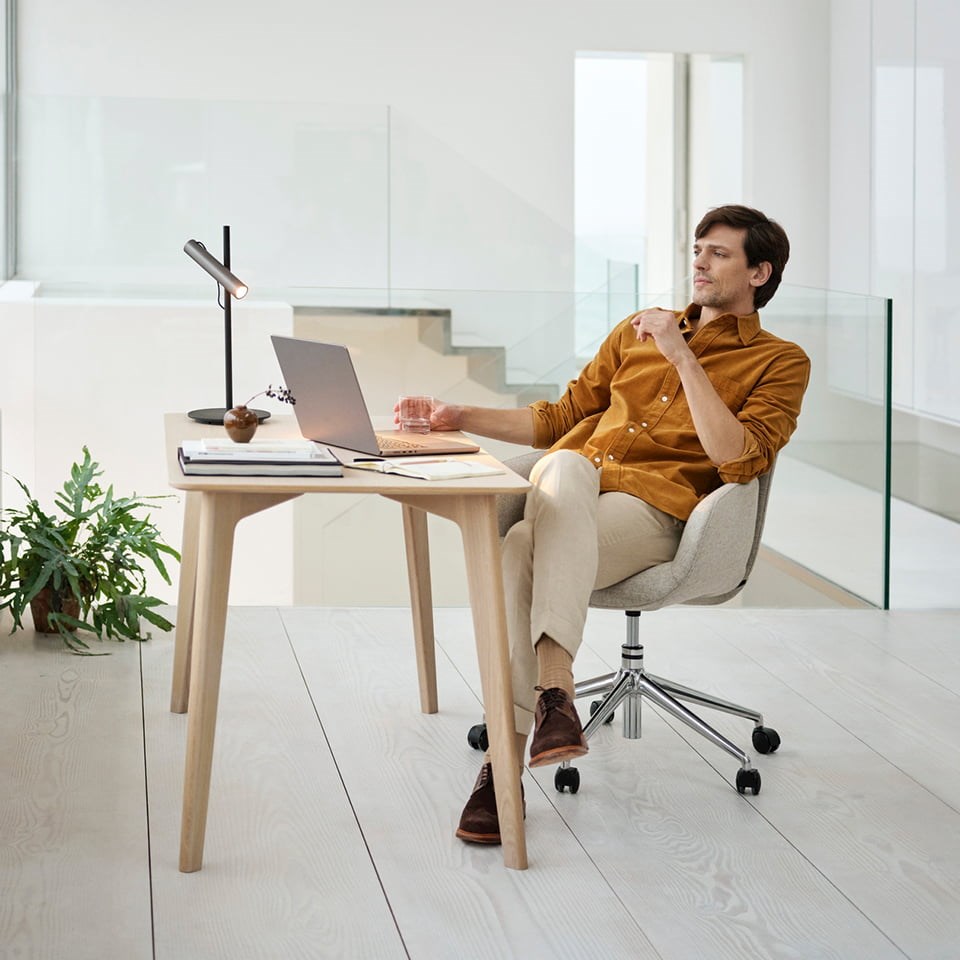 The comfort innovation continues
Latest design news