Playful, elegant or bold - there is always a Stressless® sofa design that fits right into the atmosphere you want to create in your home. In addition, every Stressless® sofa can be customized with your choice of materials, colours and details. And looks are just the beginning. Below the surface, a Stressless® sofa has functionality based on decades of research into the best possible sitting experience.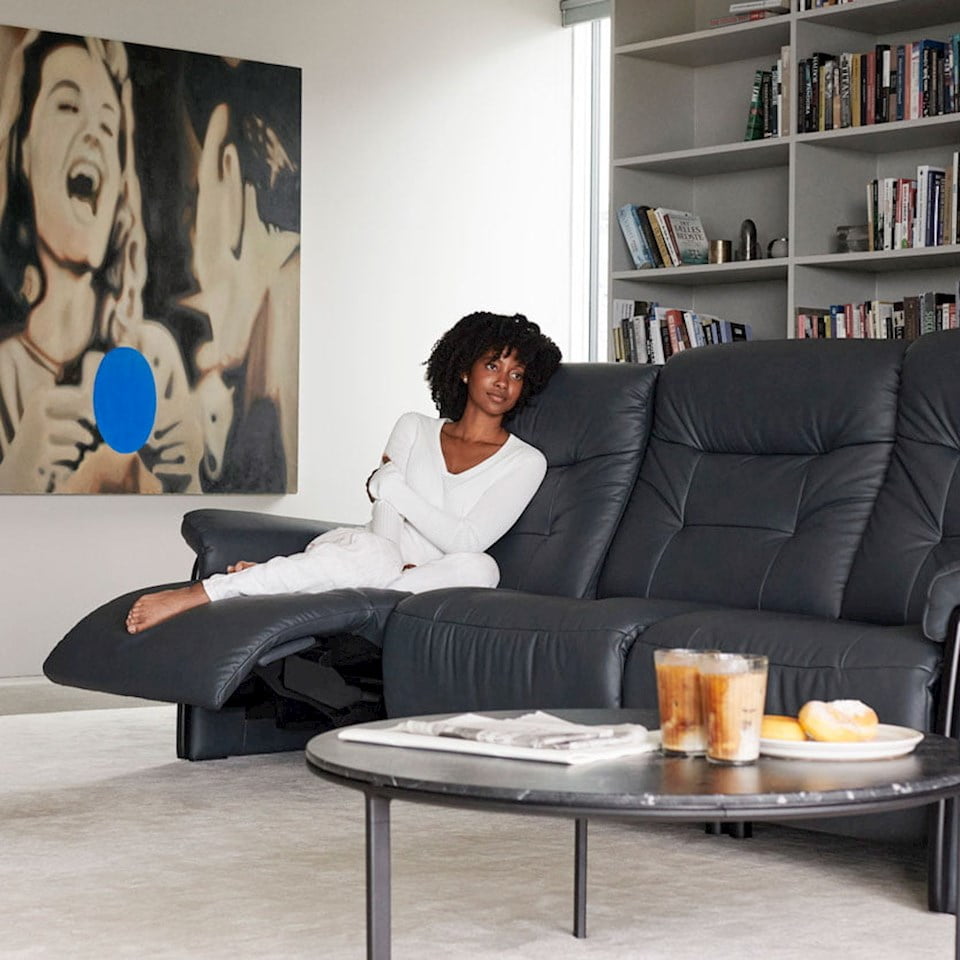 Motorized sofas
The ultimate power sofa
With our Stressless® Power sofas you can easily adjust the seating position with the control panel for perfect relaxation. We offer a range of different designs and modules which makes it easy to configure the perfect sofa for you.
Stressless® Power sofas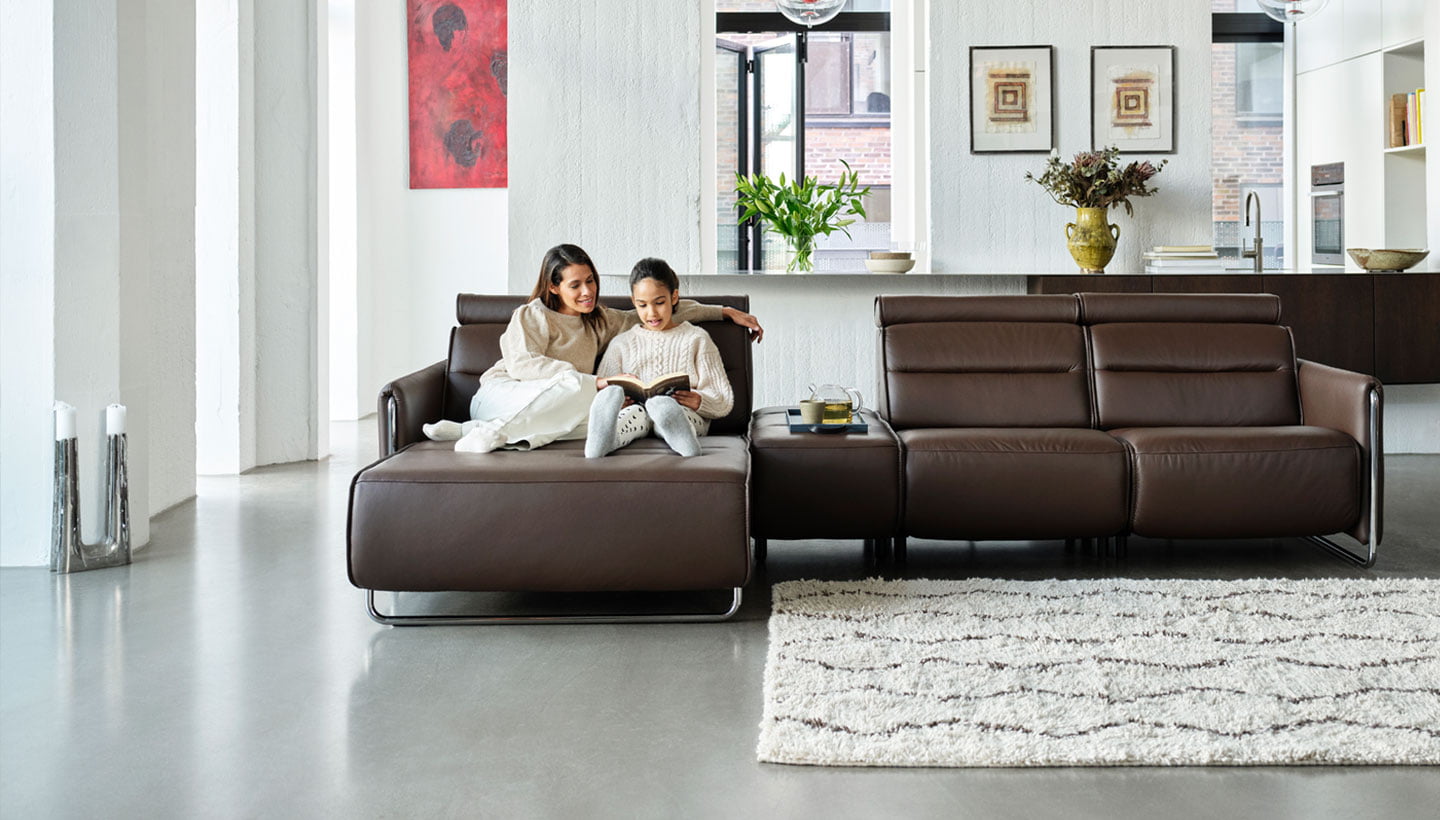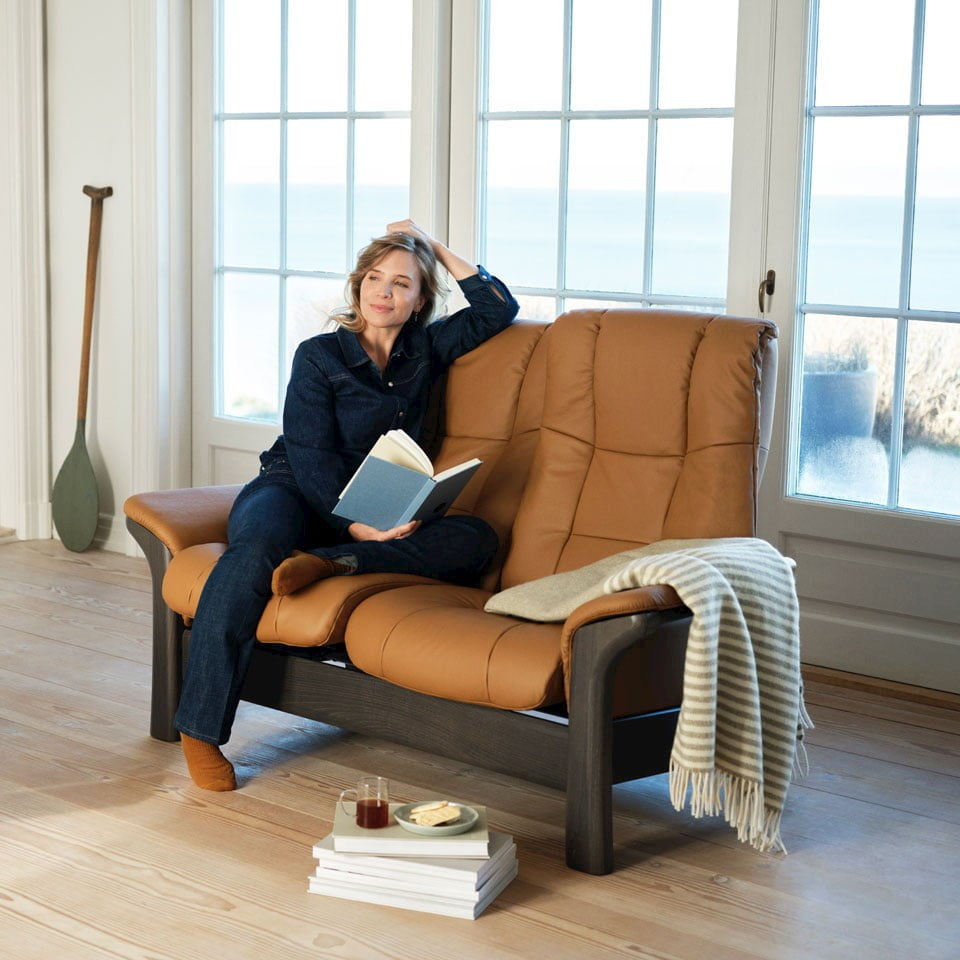 Stressless® sofas with Plus™-system
Lean back and experience comfort design
Stressless® sofas adjusts to your body as soon as you take a seat. Our built-in Plus™- and Glide™-systems support both your head and lower back, whether you sit up or lie down. They are available in a three seat, two seat and one seat setup, and can also be combined with the Medium Corner or Sector for Home Cinema setups.
Sofas with Plus™-system
Stressless® sofas with BalanceAdapt™
Responds to every movement
The Stressless® BalanceAdapt™-system allows the sofa to respond to your movements, adjusting the seat as you shift. Recline, lean forward, lie down or put your feet up. When the occasion calls for just a regular sofa, simply lock the function to stop the seat from moving.
Sofas with BalanceAdapt™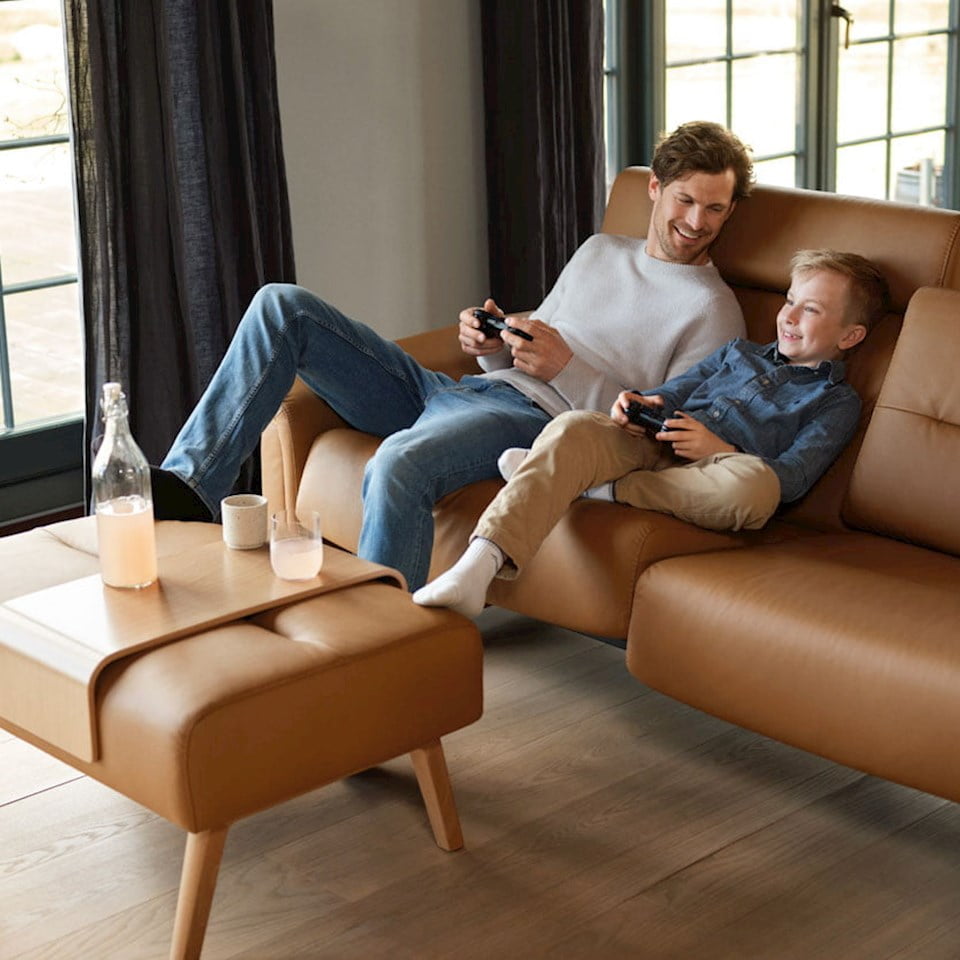 The secret behind comfort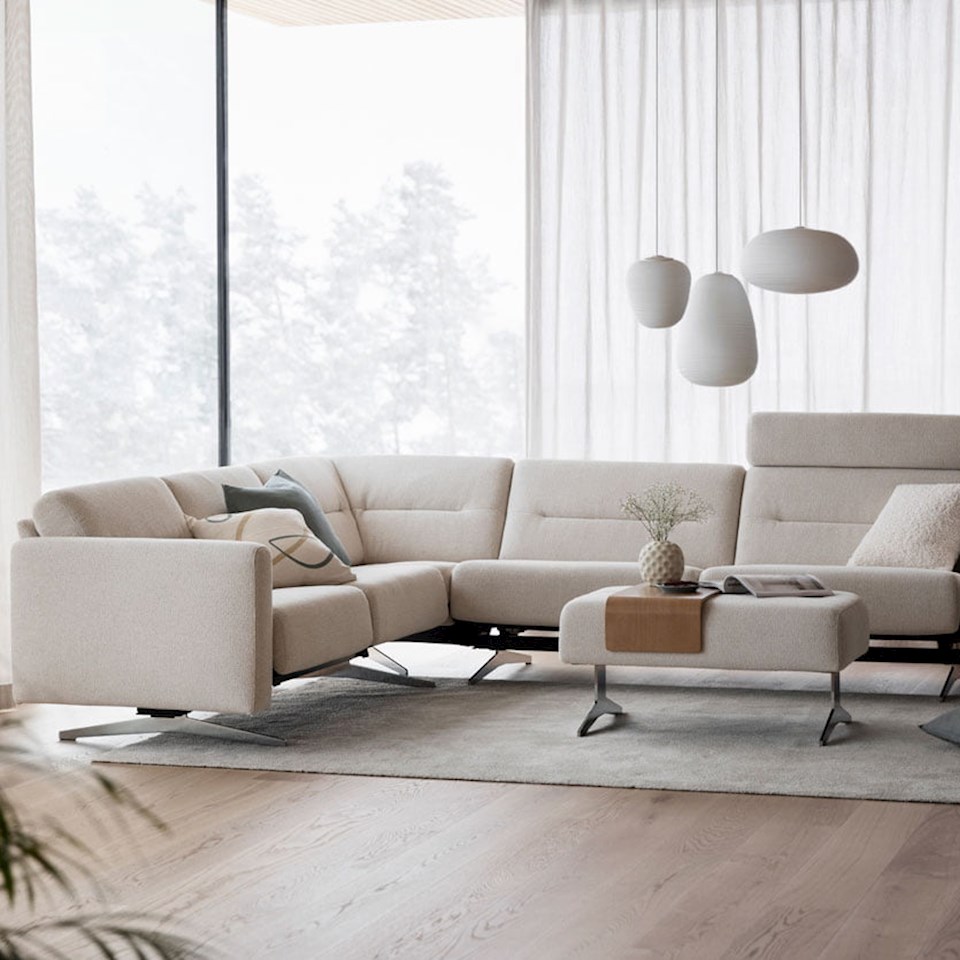 Corner sofas
The perfect gathering place
The sofa is where you meet to exchange stories, or to nap in your safe and snug nest. It can be the centrepiece of the party, or the calm spot to relax with your favorite book. Finding the right one is an investment in memories and experiences, and not a task to be taken lightly.
Corner sofas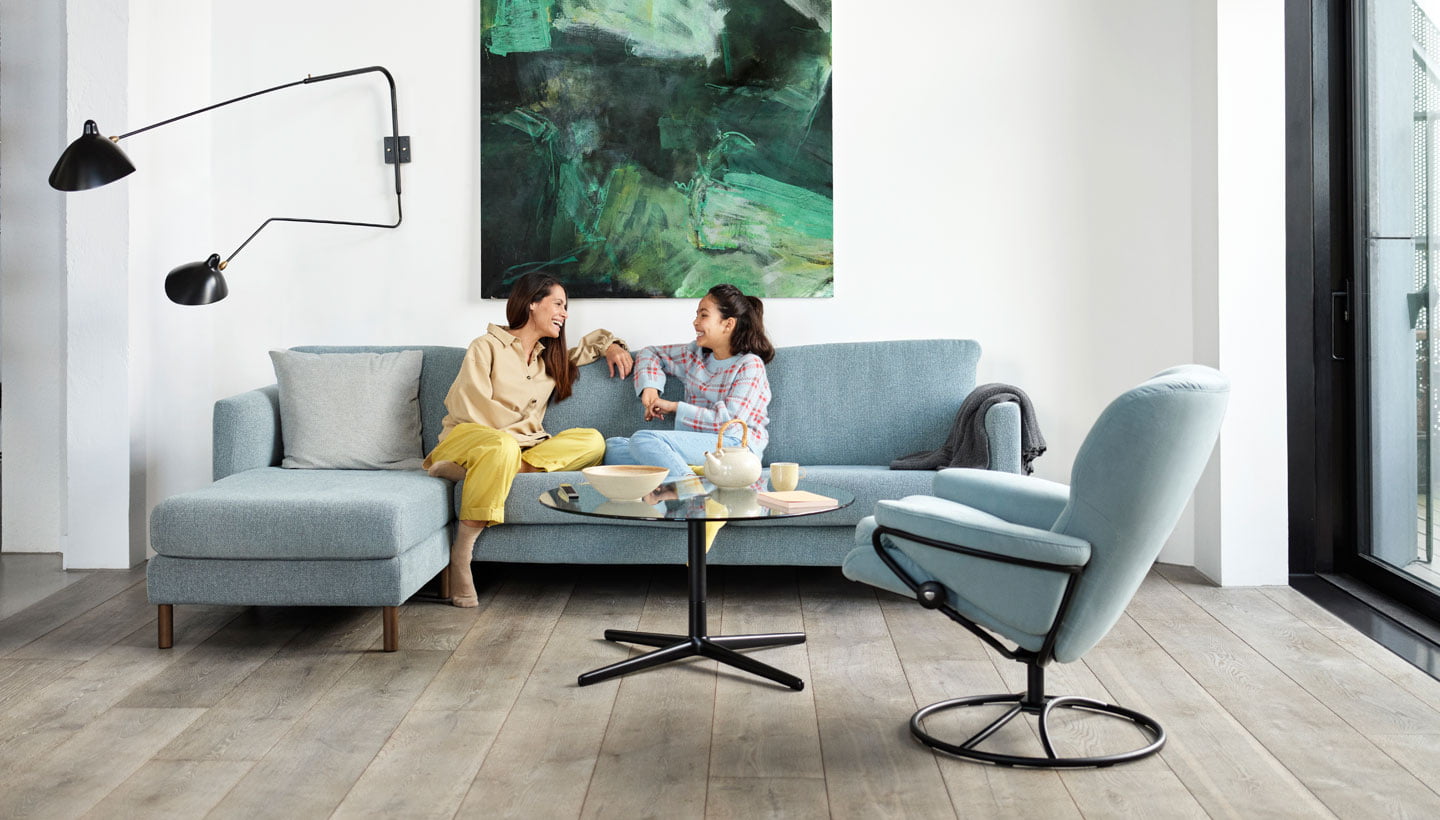 To complete the seating area, we suggest you combine products from the different Stressless® product categories. The large selection of upholstery choices, wood finishes or steel details allows you to put together a combination that matches your interior design.