Stressless® Outdoor
Lean back ...and meet your loved ones
We love to enjoy summer to its fullest, through long days on the terrace or on the patio. And of course we crave the same level of comfort outside as we do inside. The Stressless® Outdoor line has  generous cushioning, in addition to adjustable seats and backs. The furniture is made from weatherproof materials. In a Stressless® Outdoor dining chair, time glides by - who knows, maybe the party lasts until sunrise?
Breeze fabric
Breeze is made from recycled polyester and polypropylene, where the fibers are dyed already while they are in liquid form. The color pigments are thus completely integrated into the fibres, which makes them more resistant to sun bleaching. The fabric is double woven. It increases wear resistance, reduces the risk of thread breakage, strengthens the seams and helps the cover to keep its shape.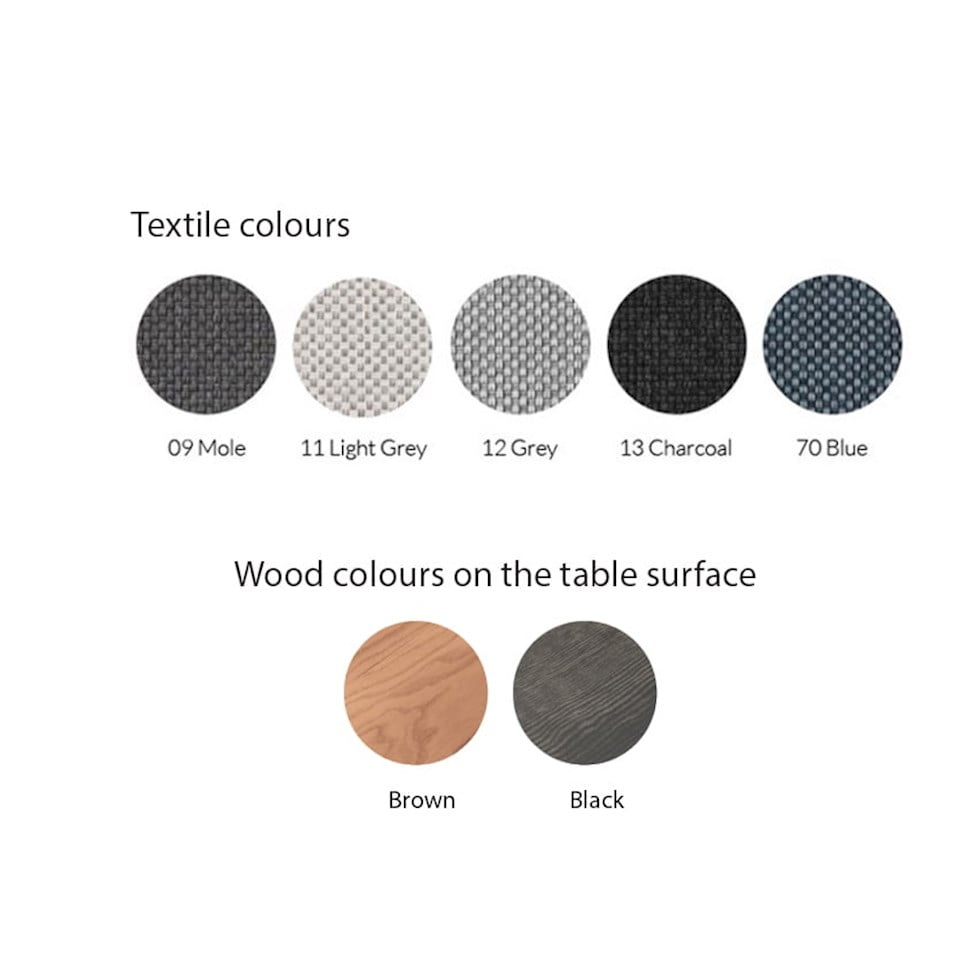 Life of the party
The dining area wouldn't be complete without a solid and beautiful table. Our Stressless® Milos series gives you the choice between a square and a round table for outdoor use. The steel legs have a matte black coating which matches our outdoor chairs perfectly. The tabletop is made from weather resistand wood, stained in brown or black.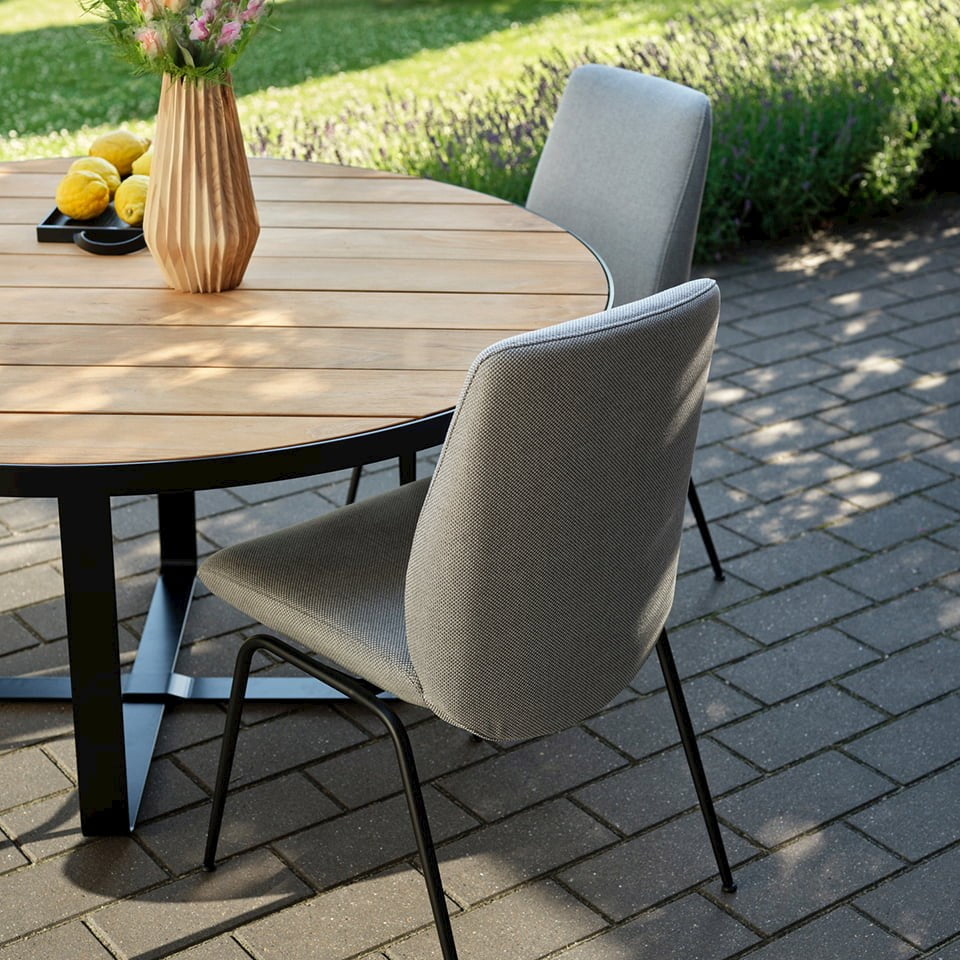 Stressless® Outdoor tabletop
Sustainable treatment
The broad wooden planks are made from weather resistant Accoya, which has been processed without any toxins. The oil stain finish emphasizes the beautiful structure in the wood. We have given the tabletop a close-fitting frame in black steel, to enhance the durability and give it a stylish look. A protective layer of plastic makes sure the legs don't scratch the flooring.
Stressless® Outdoor cover
Protect your furniture
In order to prolong the life span of your furniture, we advice you to cover them up when they are not in use, or during rain. Even though we have selected materials that are resistant to sunlight, shifts in temperature, moist, dust and wind-borne particles, these external factors will always have a negative impact over time. We have tailored protective covers for the furniture in the Stressless® Outdoor series, making them easy to apply and remove.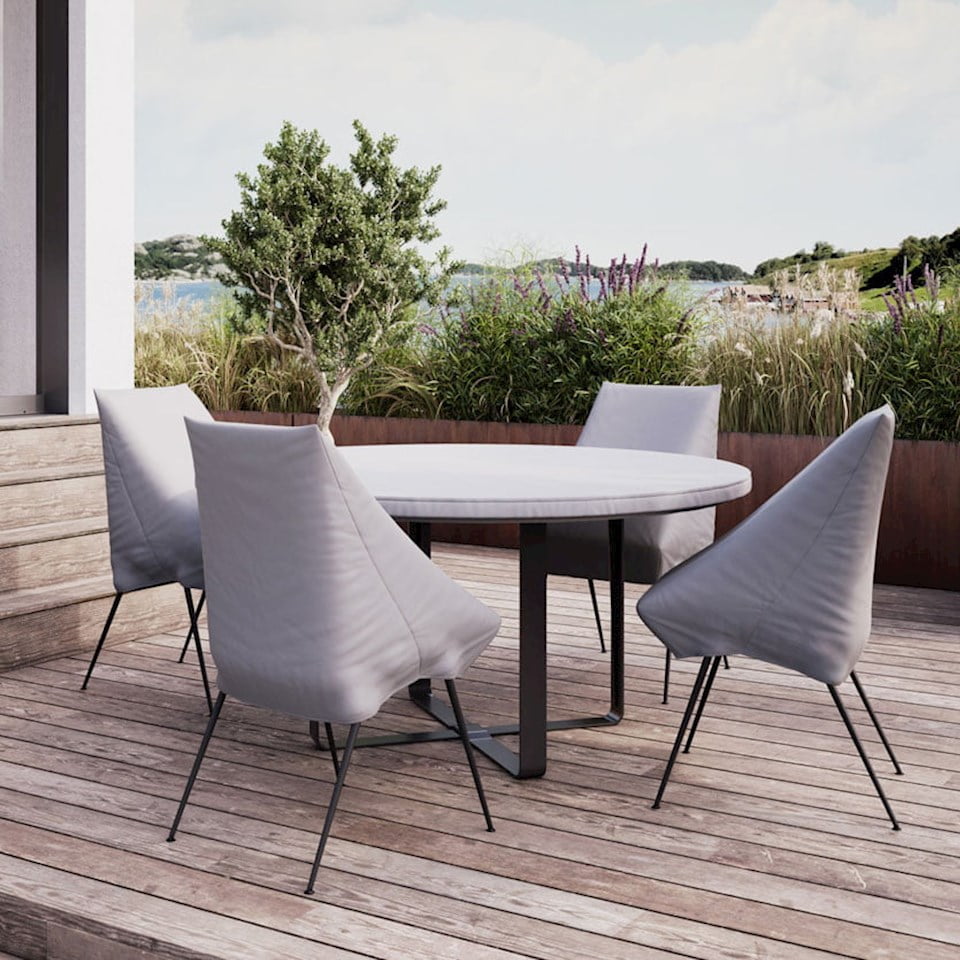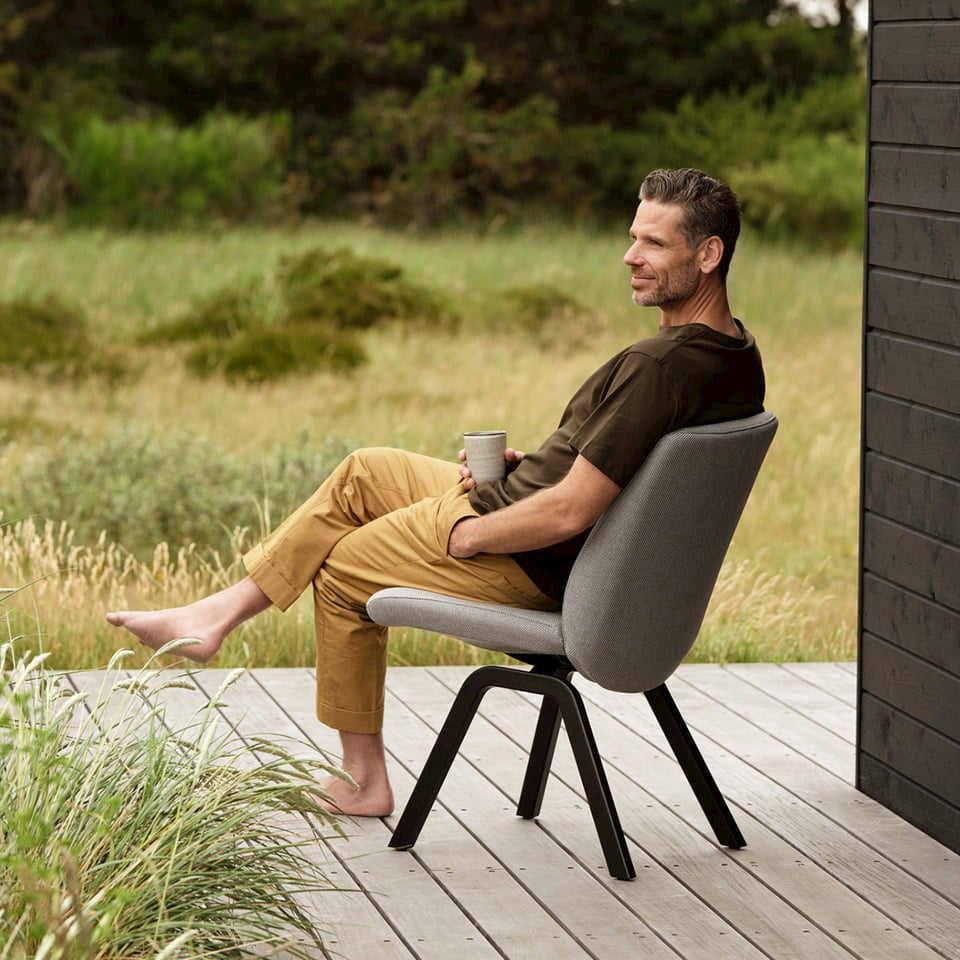 A spot for dreaming
The patio is a spot for reenergizing and feeling inspired by your surroundings. Wheter it is big or small, glazed or open, it doesn't matter: The furniture in the Stressless® Outdoor line are space efficient and have a slim outline that fits in anywhere. That means you can furnish your private oasis with a comfort that was previously only available indoors.
Stressless® furniture
Build a beautiful home
Try our application
See your new furniture with the Stressless @home app
See your new Stressless® furniture in your living room, kitchen or office at home through the camera lens on your mobile or tablet. The app contains all Stressless® chairs and sofas, and lets you change materials, colours and bases just the way you want.
Download Stressless @home