Lean back
...into perfect balance
We spend more and more time by the dining table. Yes, we still have our meals there - but it has also become a place for work, gift wrapping, homework, playing board games and other memorable moments. The large surface invites you to enjoy more activities than just eating. Why shouldn't it also be comfortable? We all cherish those hours when the meal is finished but the conversation isn't - make them as comfortable as possible.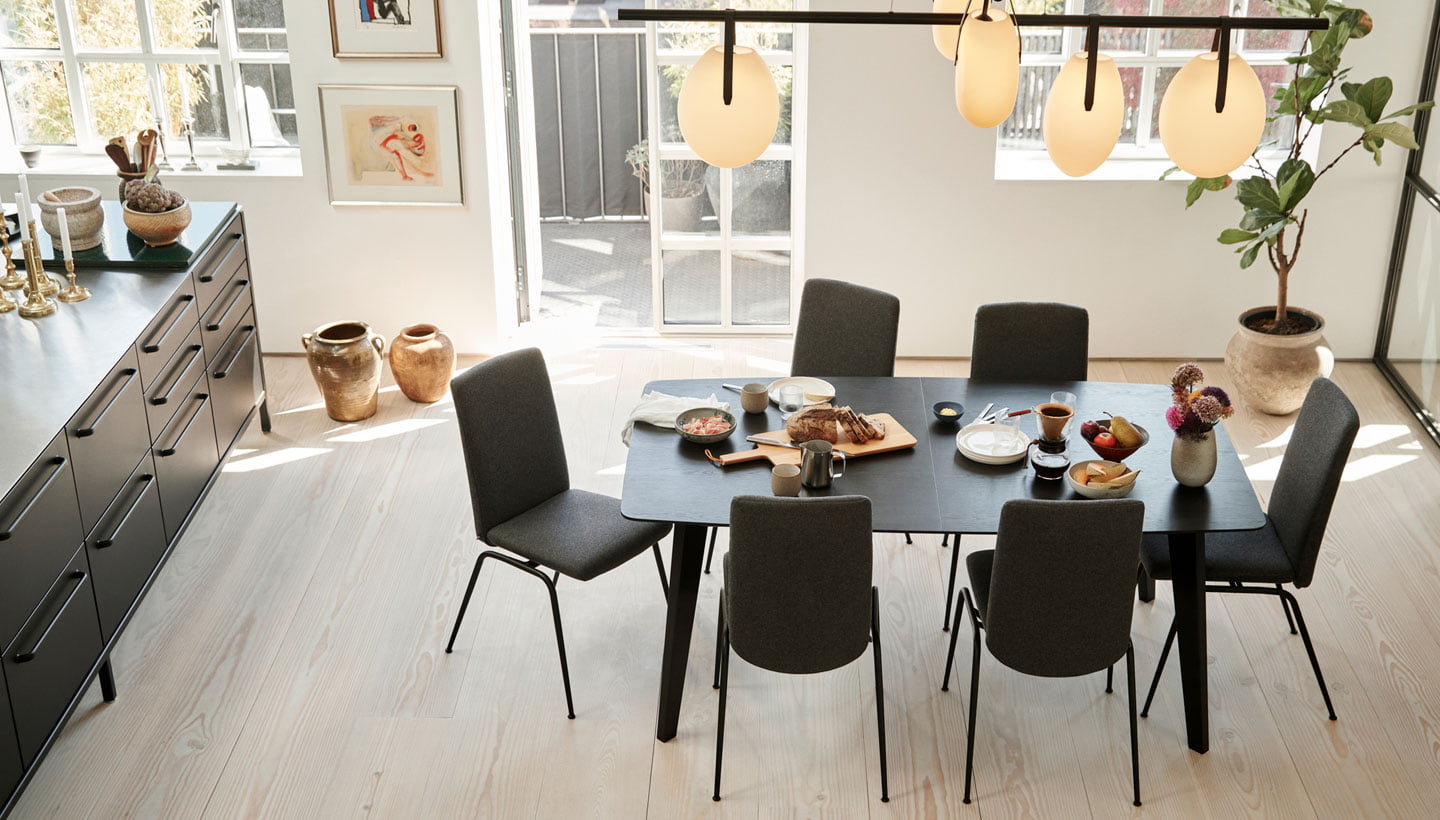 Materials
Select upholstery in leather or fabric
Your perfect Stressless® home is only complete when you have catered to your personal taste and your individual needs. Our dining chairs, home office chairs, sofas and recliners come in a large range of leather, fabric and wood colors, plus a wide variety of legs and armrests.
Learn more about materials
All Stressless® furniture can be customized with our wide range of materials and finishes. This means that you can get really creative, or stay traditional: Combine different types of furniture and maintain a uniform interior for your home. Choose recliners, sofas, dining chairs and home office chairs in the same covers – or create interesting contrasts with different textures in matching colours.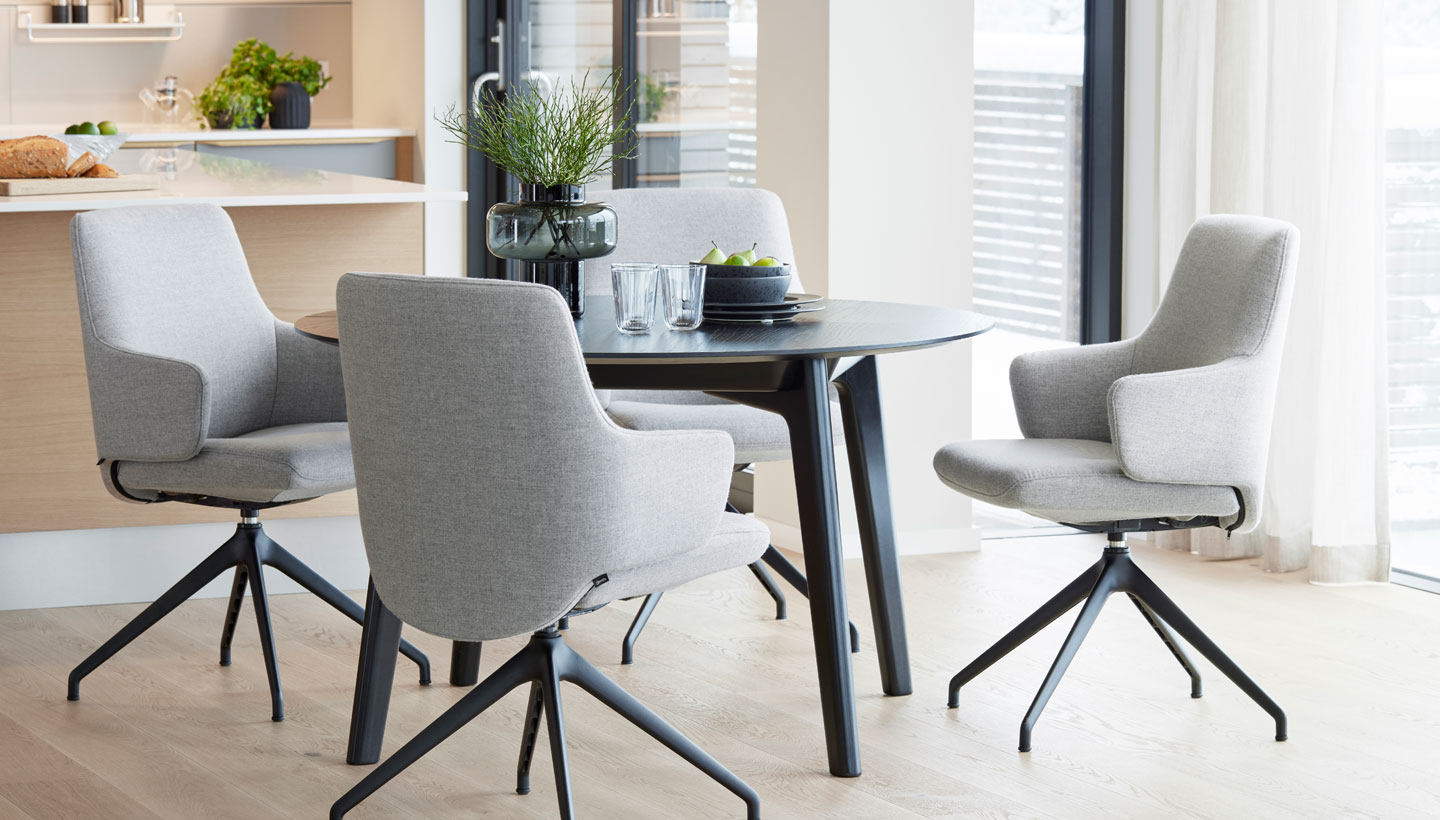 Stressless® furniture
Build a beautiful home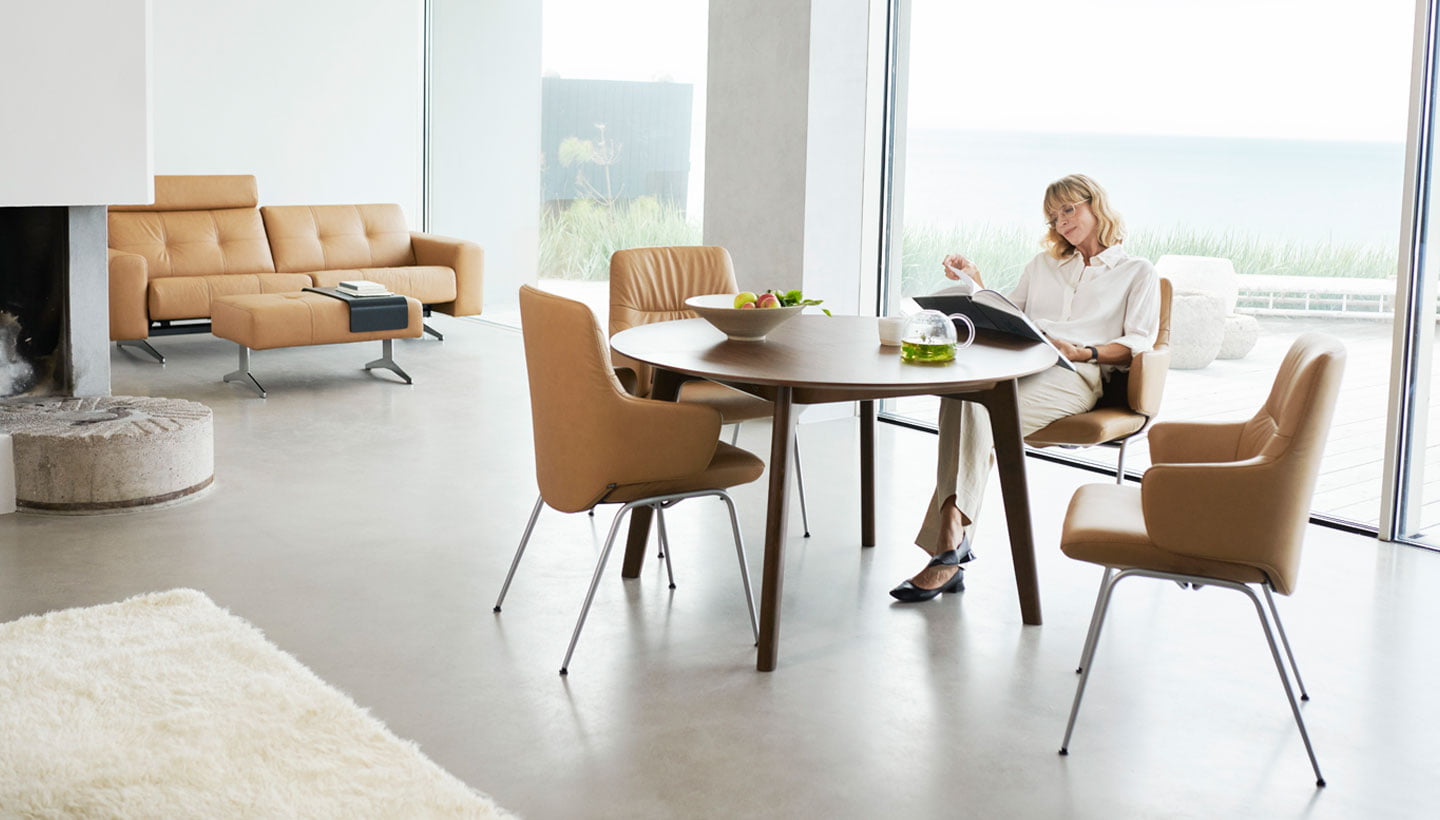 Try our AR application
See your future furniture with Stressless @home
See the Stressless® furniture of your dreams come to life in your living room through the camera lens on your mobile or tablet. The app contains all Stressless® chairs and sofas, and lets you change materials, colours and bases just the way you want.
Stressless @home