A comfortable
and stylish study
Whether it's a dedicated room, a small study space or a nook in the dining room, it's important to be comfortable when working at home. If you spend a lot of time seated working at a screen, then a well-designed chair that actively encourages a good posture is a necessity.
Many designs to choose from
Our collection of home office chairs marries supreme comfort and style, blending effortlessly with the rest of your interior. Soft cushioning and sublime lower-back support mean you can sit for longer periods of time in complete comfort.
See all Stressless® Home Office chairs
Working from a Stressless® recliner keeps you both agile and supported during those long hours. Our collection of Home Office recliners marries supreme comfort and style, blending effortlessly with the rest of your interior. Equipped with the elegant Home Office base with wheels, they fit perfectly by your table or desk.
Home office comforts
The new collection of Stressless® Home Office chairs have a light and compact design that will blend with any style. A large choice of covers makes it easy to match them with the rest of your interior or pair them with our dining chairs in the same design.
More about materials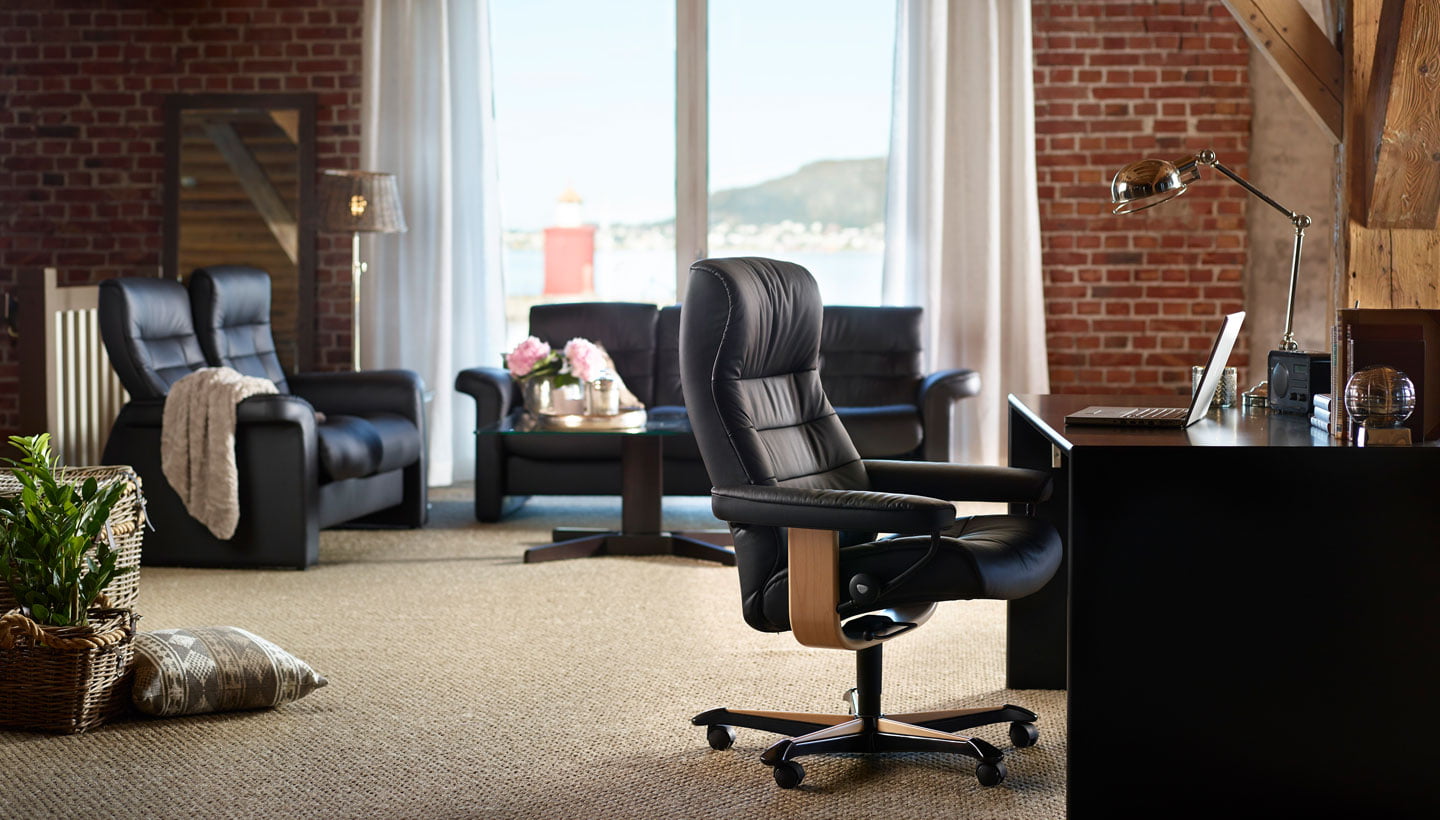 Video
Full freedom of movement and height adjustment
Whether you are sitting or lying down, our unique Plus™ system provides optimal comfort and support for the lower back and head in all positions. The lumbar support automatically adjusts as you recline. You can also choose between an active or rest position for the neck.
Stressless® furniture
Build a beautiful home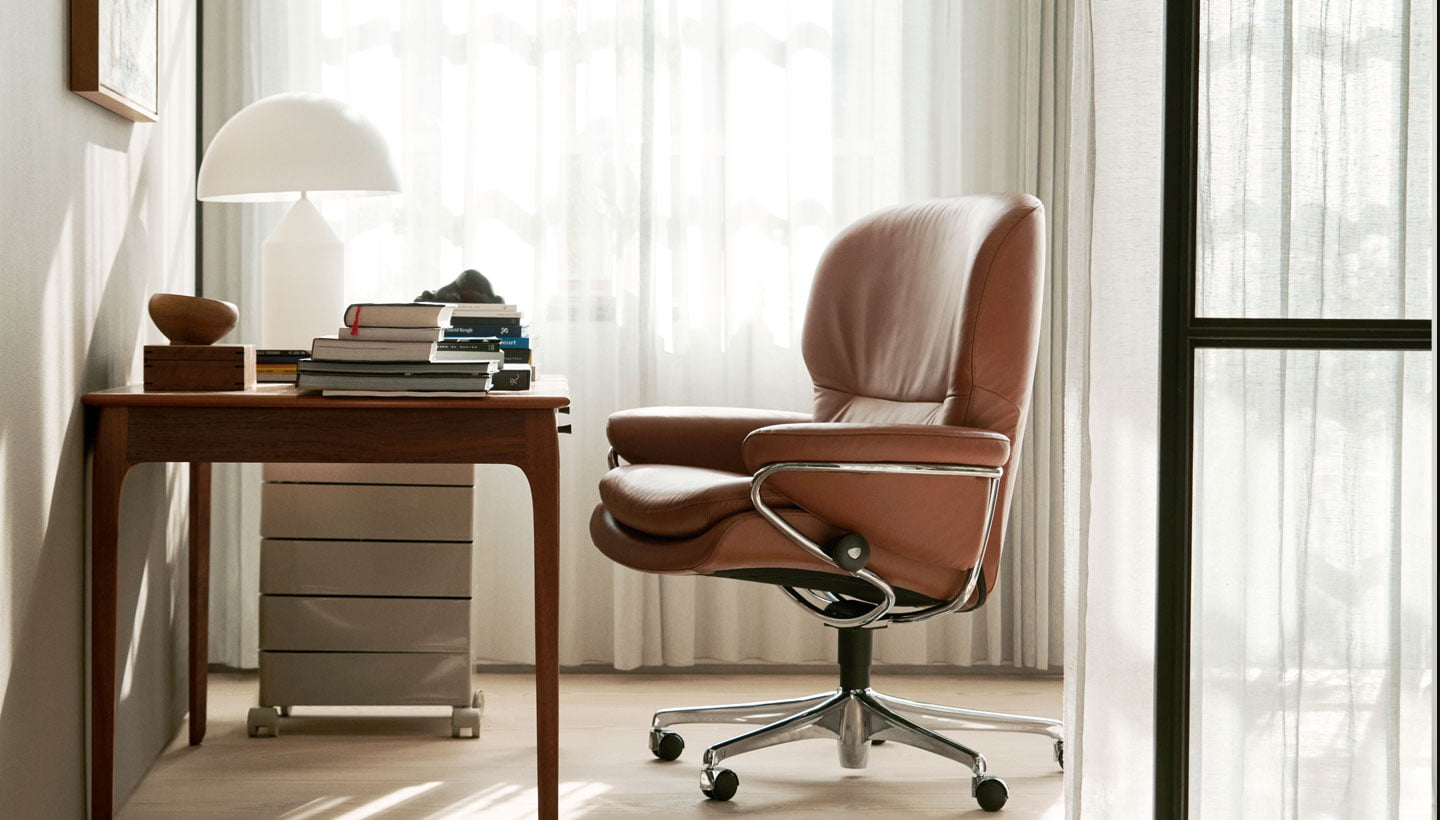 Try our AR application
See your future furniture with Stressless @home
See the Stressless® furniture of your dreams come to life in your living room through the camera lens on your mobile or tablet. The app contains all Stressless® chairs and sofas and let you change material, colour and base just the way you want.
Stressless @home