Stressless® Max and Mike
Stressless® Max and Mike, are motorised rocker recliners with integrated footrest, presented in designs that are lighter than what most people associate with traditional relaxers. The unique Stressless® comfort and DNA have been incorporated in the two designs, with a goal to offer the most comfortable and best functioning glider-relaxers in the market.
For safety and stability reasons, the rocking function is automatically deactivated when the footrest is extended. The function should only be used when the chair is in closed position. Forcing the chair to rock while the footrest or backrest is activated might cause damage to the chair.

Comfort at your fingertips
Stressless® Max and Mike have a unique one-touch technology that allows you to fully benefit from the renowned Plus™-system in Stressless® recliners. Pressing one single button will bring the chair into the perfect position for conversations, reading or watching TV. When you push this button, the backrest reclines, the headrest is activated, and your legs are elevated – all at the touch of one button. The lumbar support is synchronized with the position of the backrest, always offering perfect lumbar support in any position.

Button number two from the front takes you to the perfect TV-position by only one push (11 sec.). If you want a total relaxed position for a little nap, push the same button again and reach the point of total relaxation (4 sec.). This button operates the support for head, back, lumbar and legs simultaneously.

To fine-tune the positions to your personal preferences of head support, back support and leg support individual adjustments are of course possible.

The Home button takes you back to an upright position in one movement (approx. 9 seconds)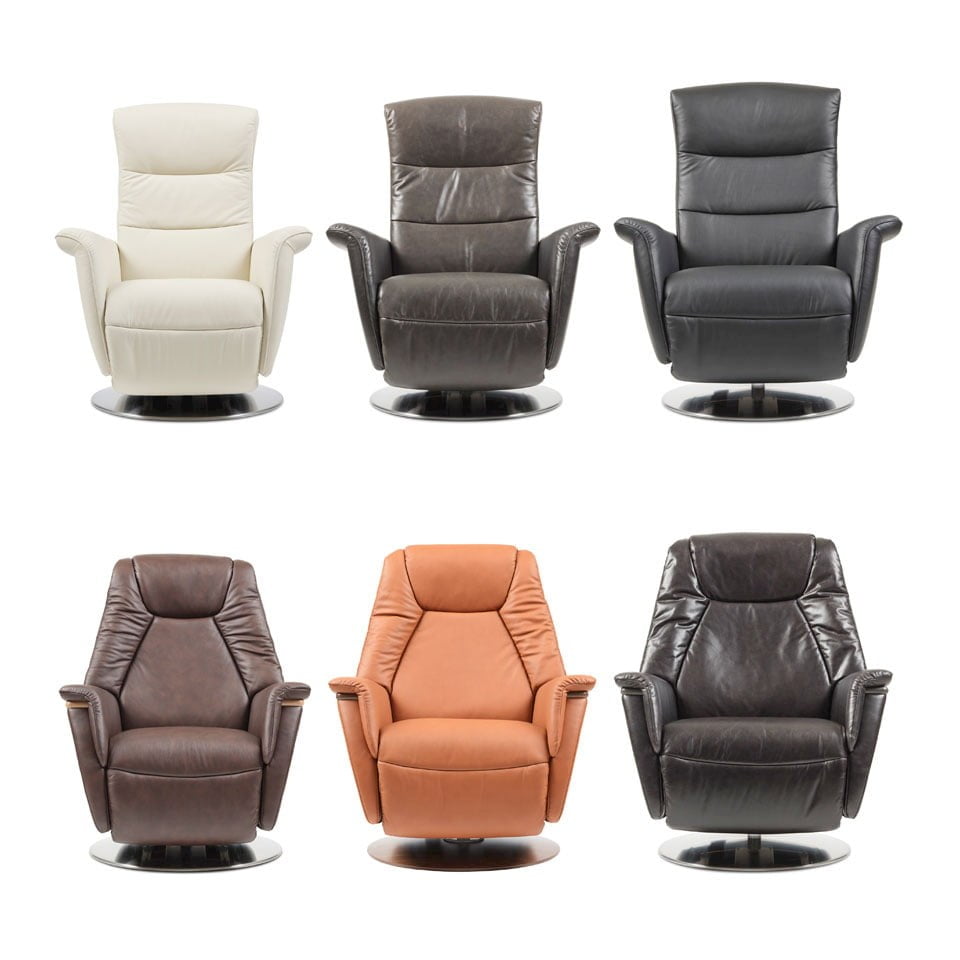 Different seat heights
If you prefer another seat height you can order an extra swivel and easily adjust any size of the chair with the seat height of either Small, Medium or Large. There is also a XL swivel available. Please contact your retailer for more information.
Wireless comfort
A battery is available. The estimated need of recharge is after approx. 150 cycles and the charging time is approximately 13 hours.
Care advise
In daily use, furniture is exposed to various strains caused by external factors. Learn how to care for your furniture to make them last longer.
Care and maintenance