Zero-gravity feel for optimal relaxation
Stressless® Anna has a design that differs from other Power sofas, yet the functionality ensures perfect relaxation and adjustments to your personal preference. Suspense your body in a relaxed position for healthy weight distribution, helping you reduce stress on certain areas of your body and enhance the blood circulation.
The design of this sofa is light and contemporary, but it has power under the hood. A large range of modules are available, making it easy to tailor the perfect setup for living rooms all over the world.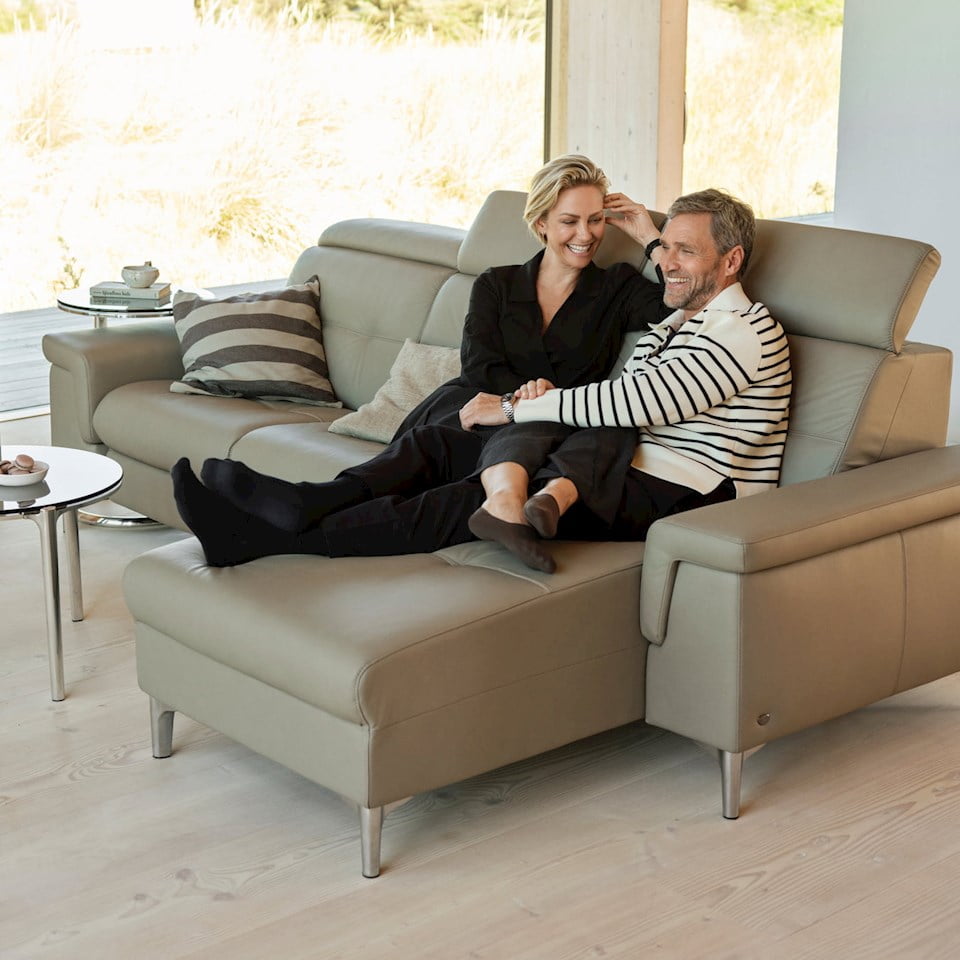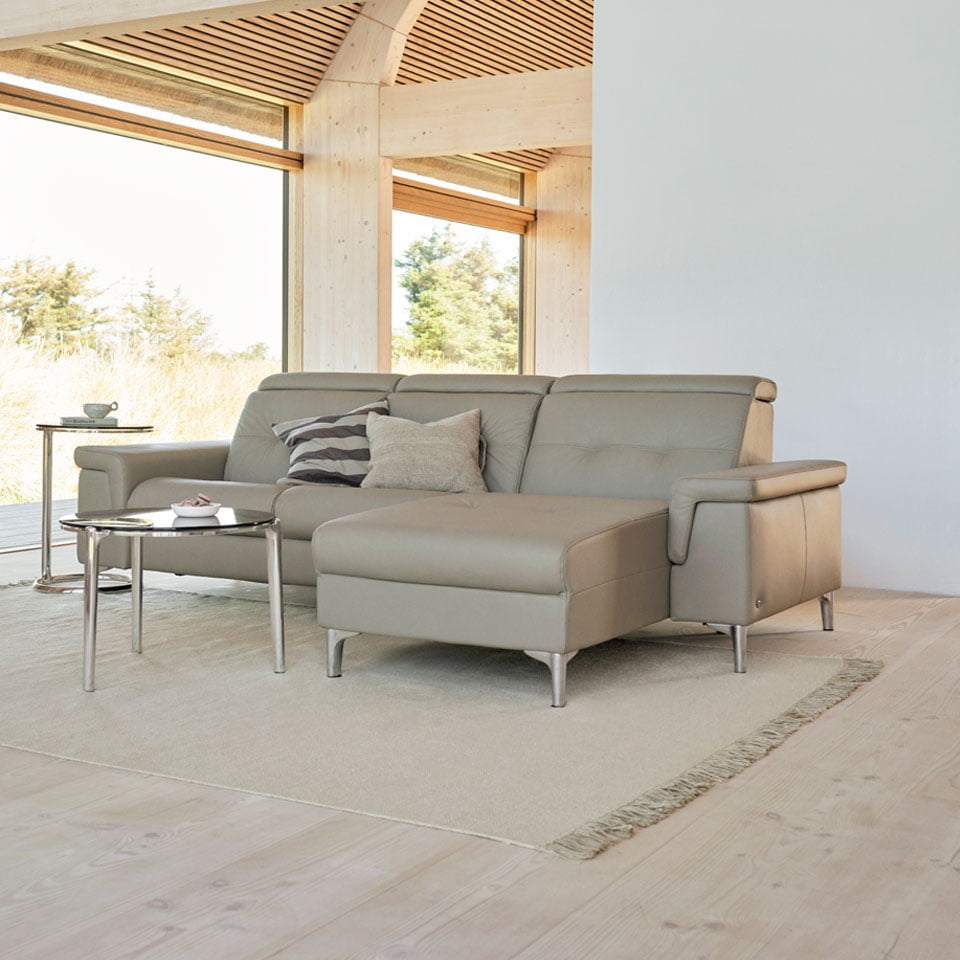 Multiple choices
Design your own sofa
Lean back and put your feet up
With the Stressless® Anna sofa, you will have full freedom to select Power and manual modules side by side. When the motorised function is selected, a footrest smoothly extends under your feet as the back reclines. The motorized headrest follows, and provides you with the optimal position for relaxation with your feet up. On the manual seat, you can adjust the position of the headrest with your hands. With the headrest in a folded position, the sofa appears visually smaller. In the raised position it offers good head support and transforms a low-back sofa into a high-back.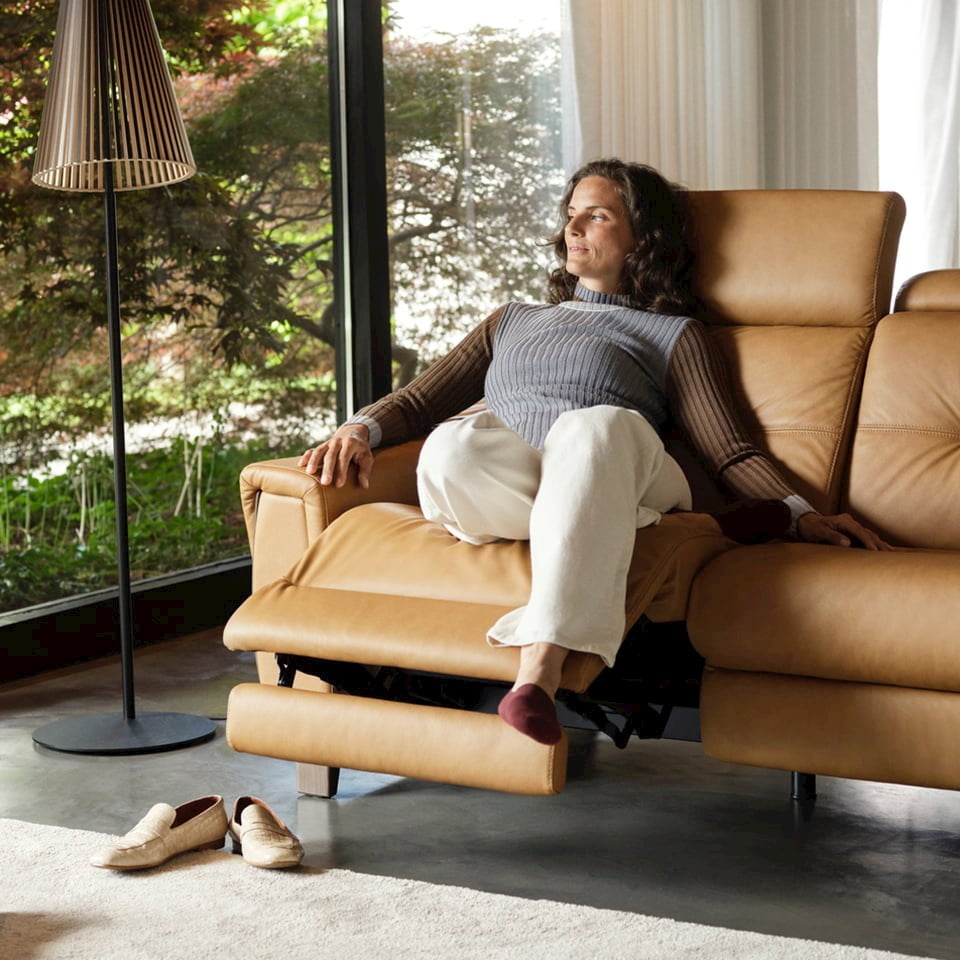 Quality that will serve you through a lifetime
When you purchase Stressless® furniture, you choose quality that will serve you through a lifetime. We continuously strive to improve the efficiency – any measure that enhances quality and reduces energy, time and waste, is a step closer to creating superior furniture that endures.
Read more
The comfort innovation continues
Latest design news