Stressless® dining chairs are expertly designed to work with your body, not against it. The flexible seat and back follow and respond to the movements of your body in a unique way, offering a variety of positions for total comfort. With Stressless® dining chairs you can waste away the hours in complete comfort.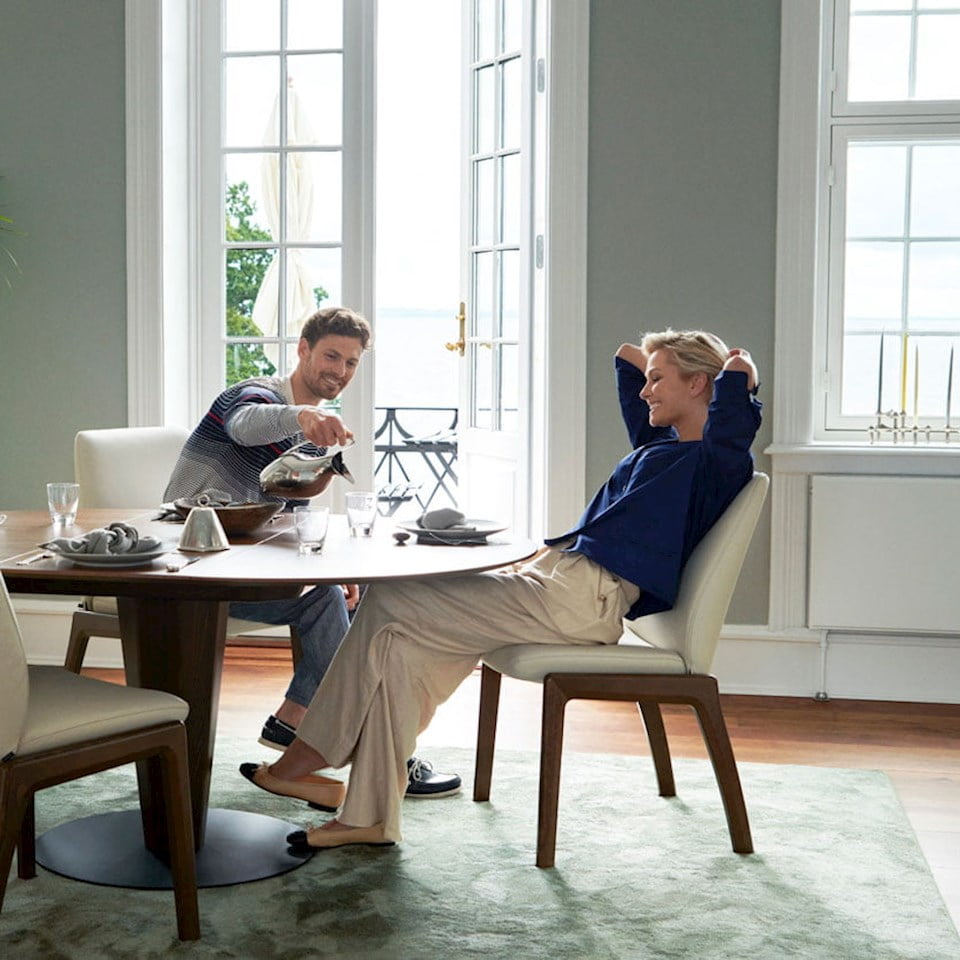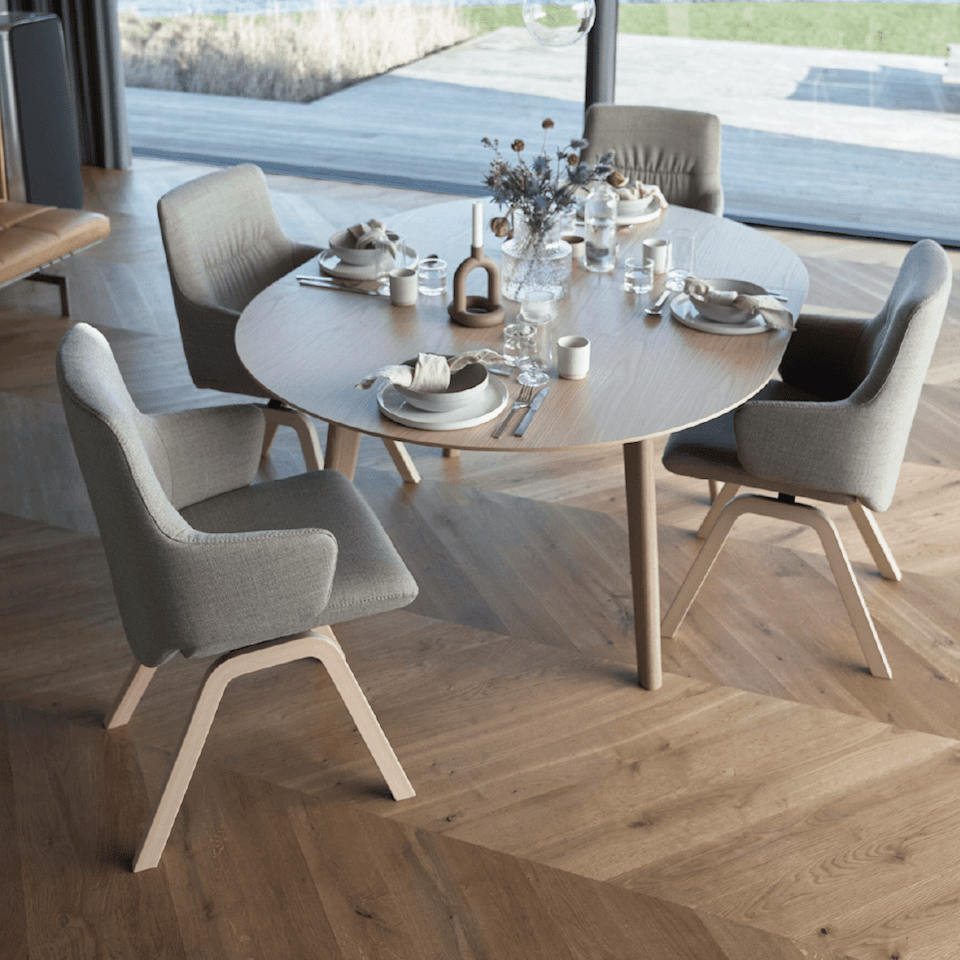 Stressless® Dining chairs, low back
Dine in comfort
Our dining chairs have a flexible seat and back, offering a variety of positions for increased comfort. This comfort enables you to maximise your quality time with friends and family.
See chairs with low backs
Stressless® Dining chairs, high back
Dine in perfect balance
The Stressless® line of dining chairs automatically adjusts their seat and back positions, without levers or handles. Lean forward, and the chair moves to reduce the pressure under your legs while supporting your back. Lean back, and enjoy the reclining backrest while the seat slides forward to provide a more open and comfortable seating position.
See chairs with high backs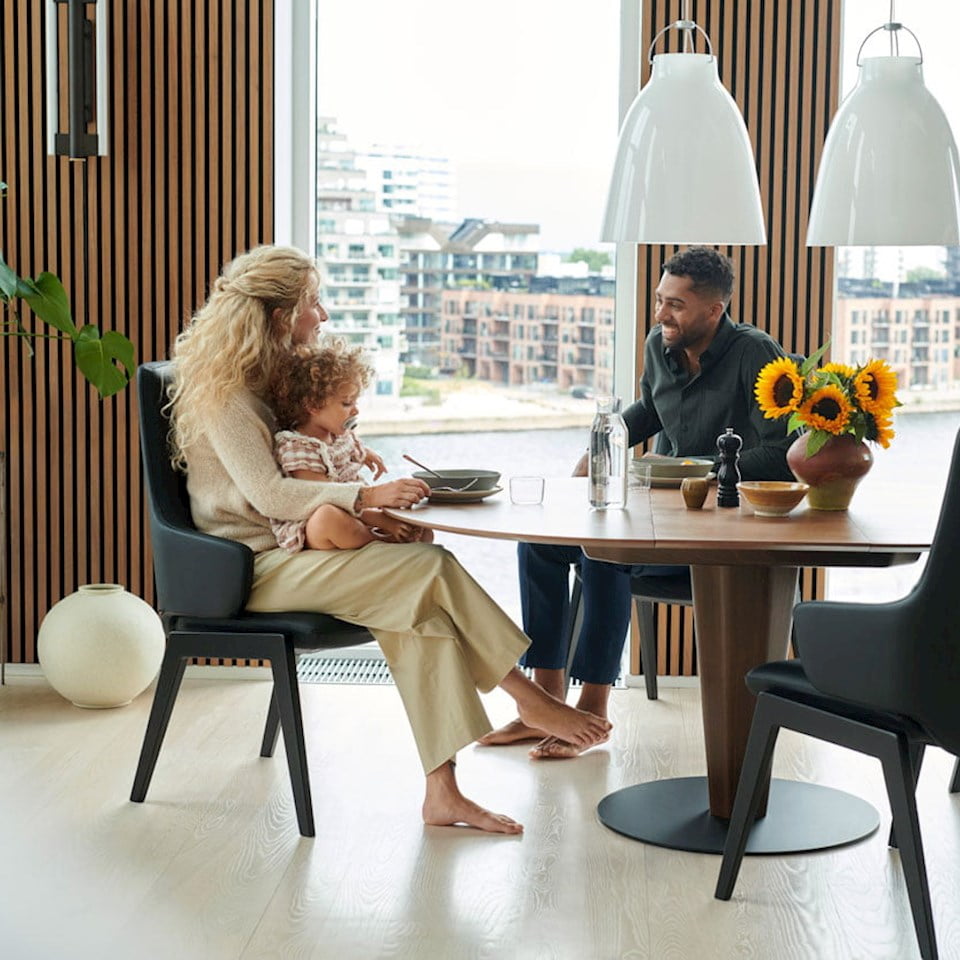 Our selection of bases
Find your favorite
The secret behind comfort