Today, many of us experience a more fluid definition of work and where it takes place. Whether you have a dedicated room or reserve a nook in the dining room for your home office, it's important to stay comfortable. A well-designed chair that actively encourages movement quickly becomes a necessity.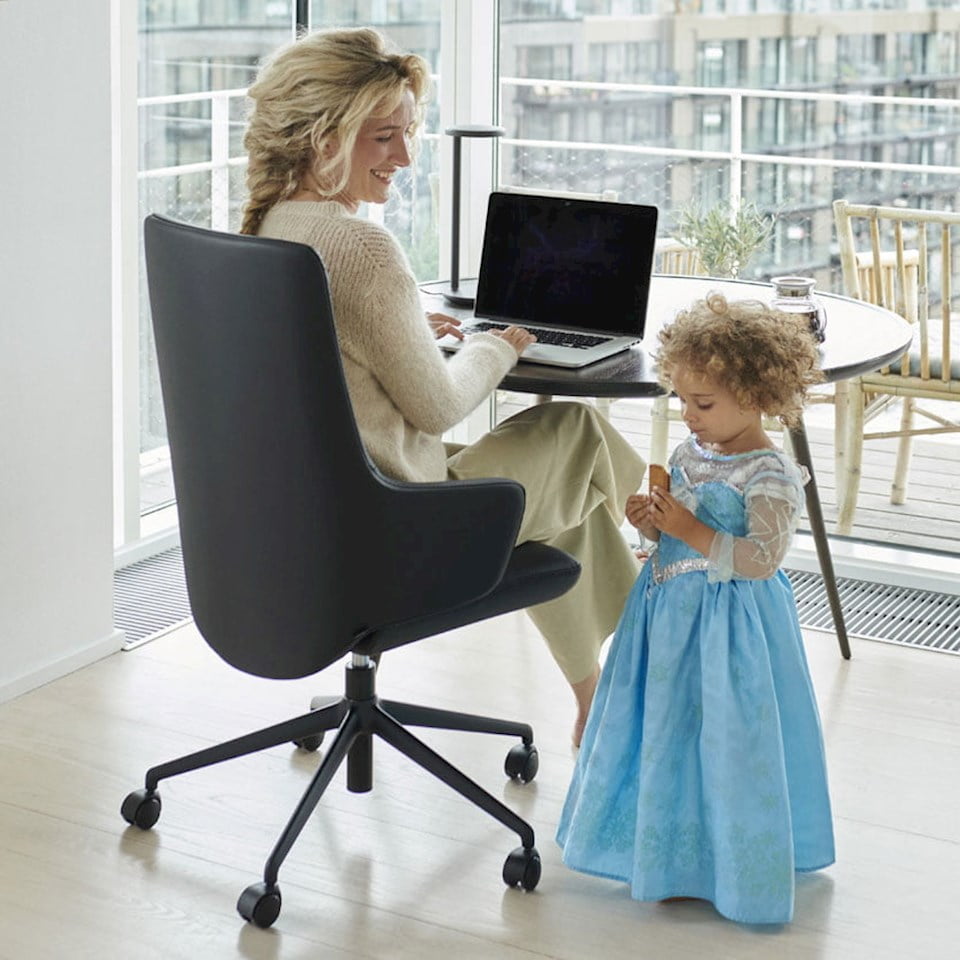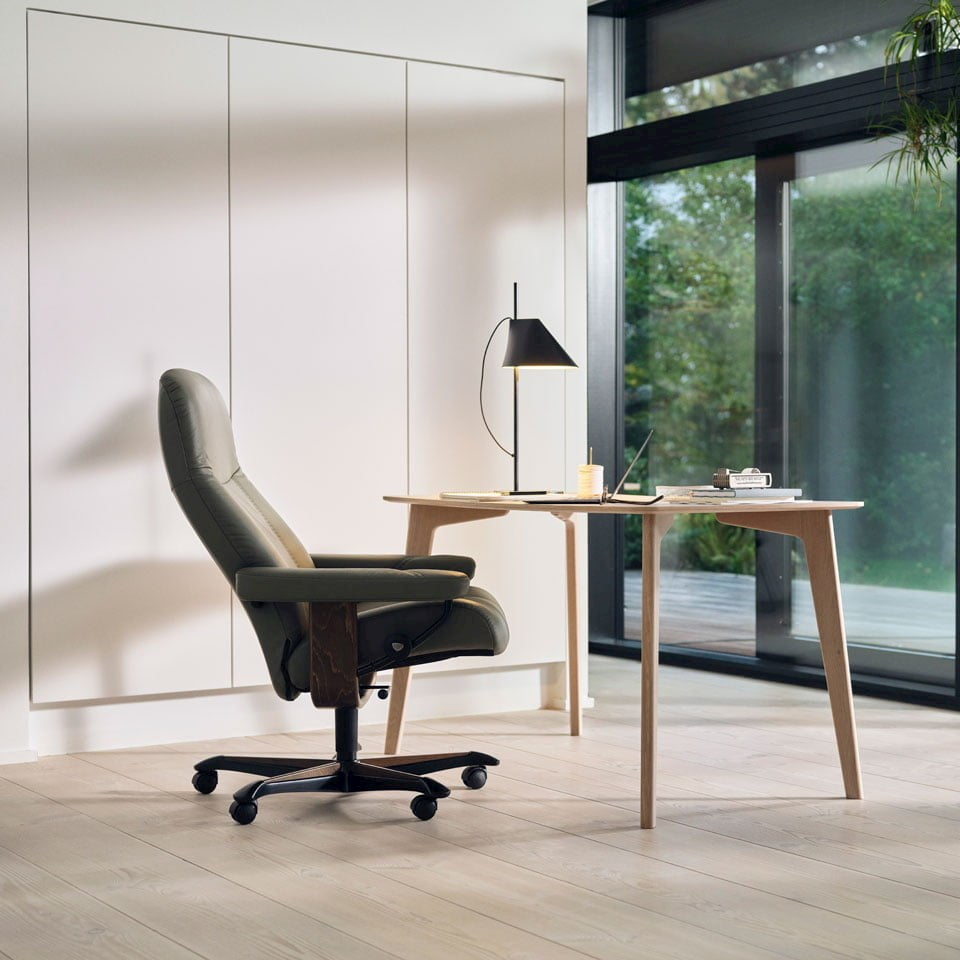 Stressless® Home Office, High Back
Find comfort in your home office
All of our recliners can be used as home office chairs. The high back models turn into an exclusive, comfortable work base that marries style with the many functions only found in a true Stressless® recliner. The supreme neck support allows you to lie back and rest your head when the e-mails pile up.
See all high-back chairs
Stressless® Home Office, low back
Balance work and leisure
A flexible solution for the smaller home office, a Stressless® Home Office recliner with a low back fits in just as well in the living room or kitchen as in the study. When the work day is done, it is still the most popular seat in the room! The recliner is designed to adapt to your every move, and allows for long hours of sitting while keeping you active.
See all low-back chairs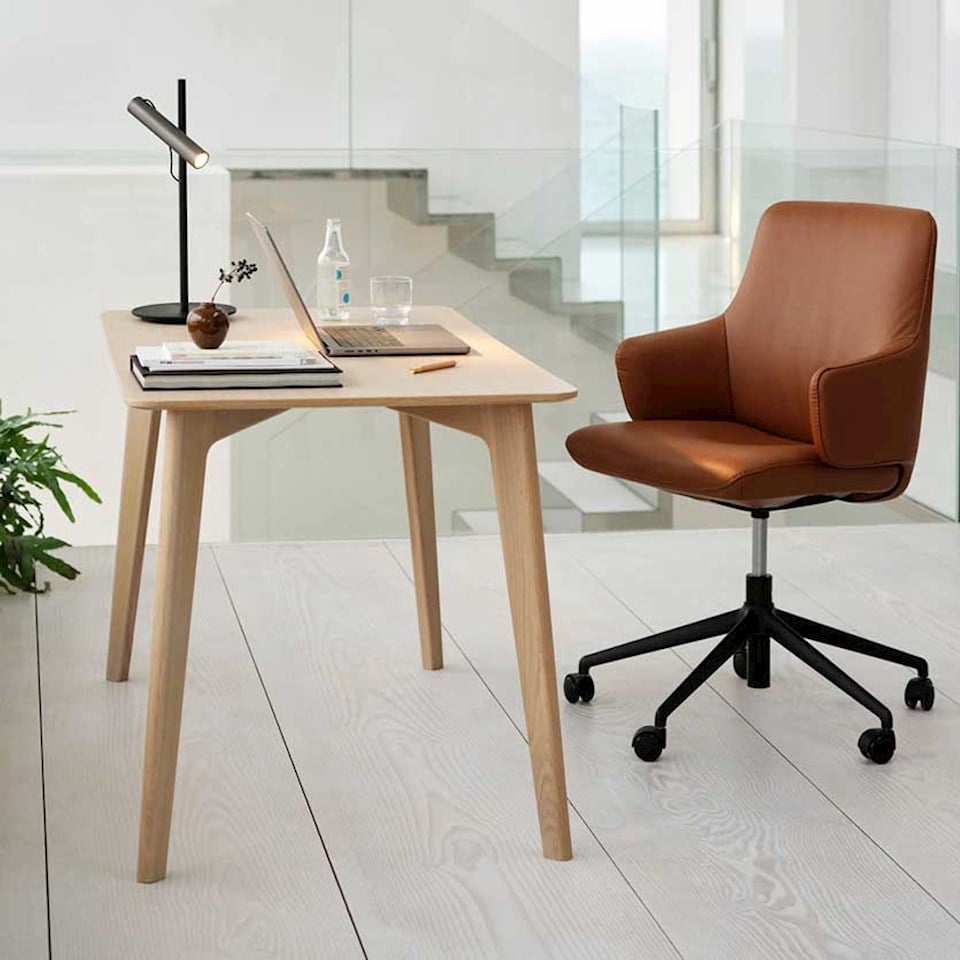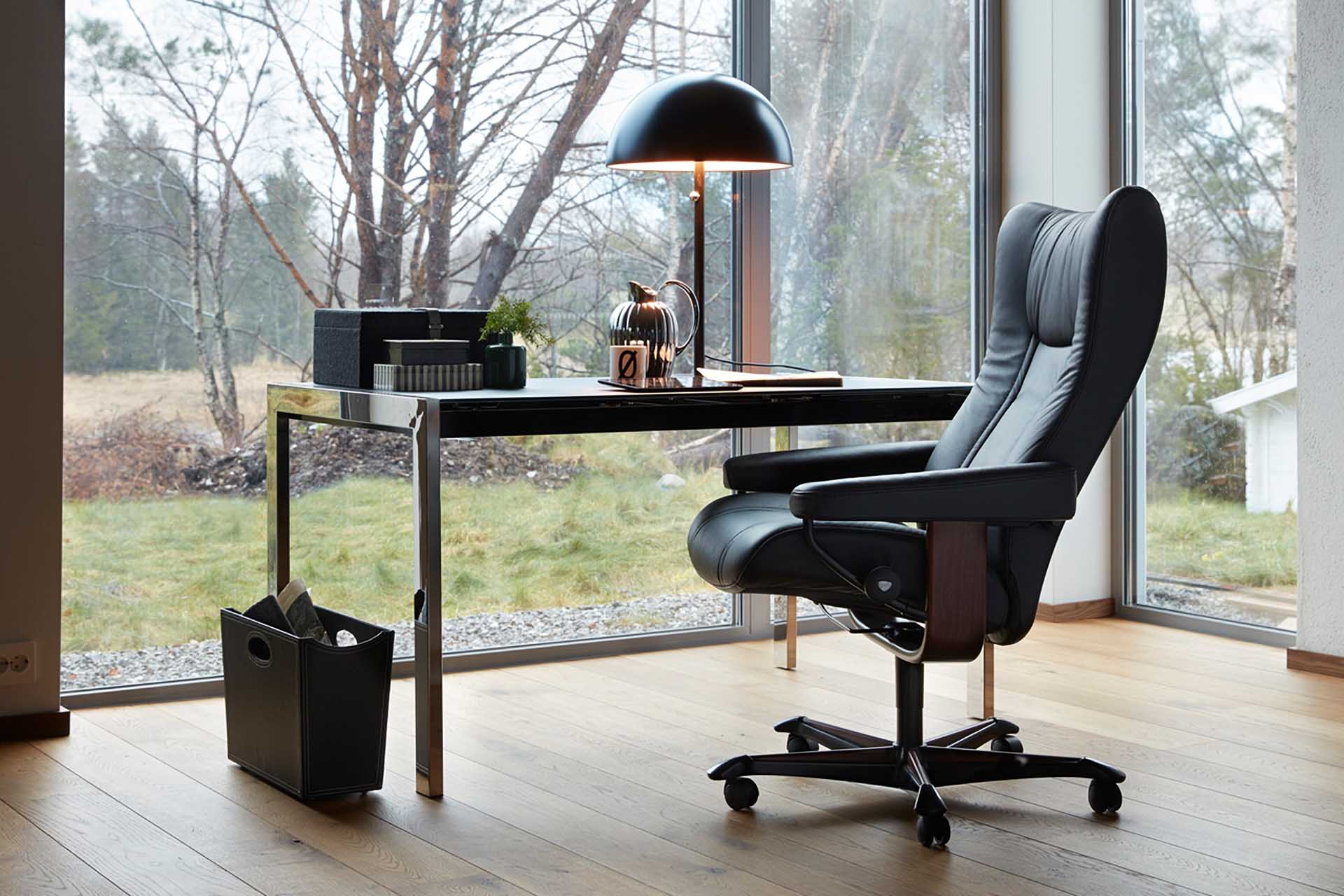 The secret behind comfort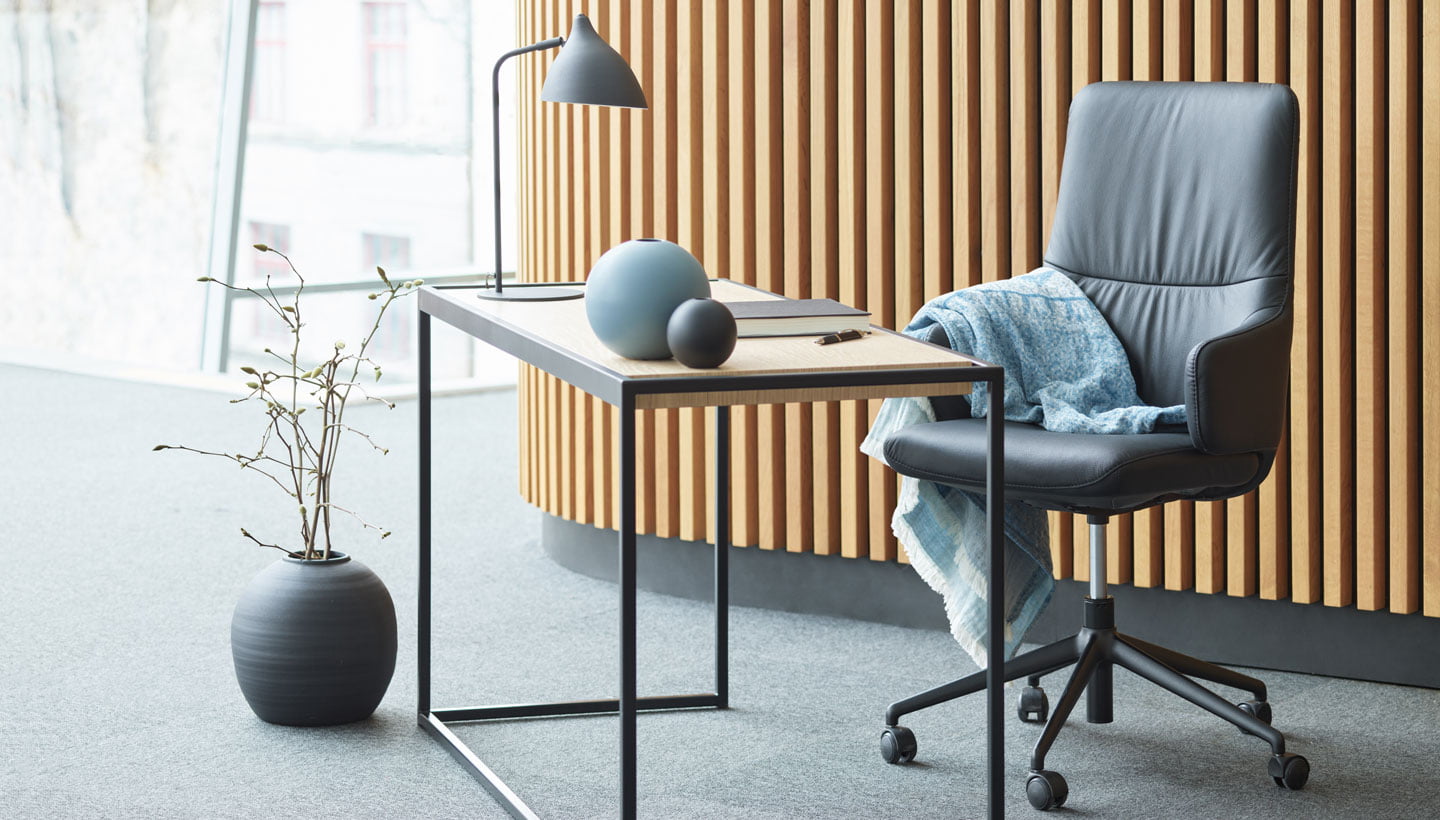 To complete the seating area, we suggest that you combine products from the different Stressless® product categories. The large selection of upholstery, wood finishes and steel details allows you to put together a combination that matches your interior design.