Introducing the Stressless® Sky mattress
The Nordic way of life is all about finding harmony with nature and promoting good health. The Stressless® Sky mattress is designed to provide a restful night's sleep, and give you the energy to take on the day. Made in Norway with quality components, our dedication to quality craftsmanship is evident in every detail of the Stressless® Sky. Our goal is to provide a long-lasting and restful sleep experience for our customers.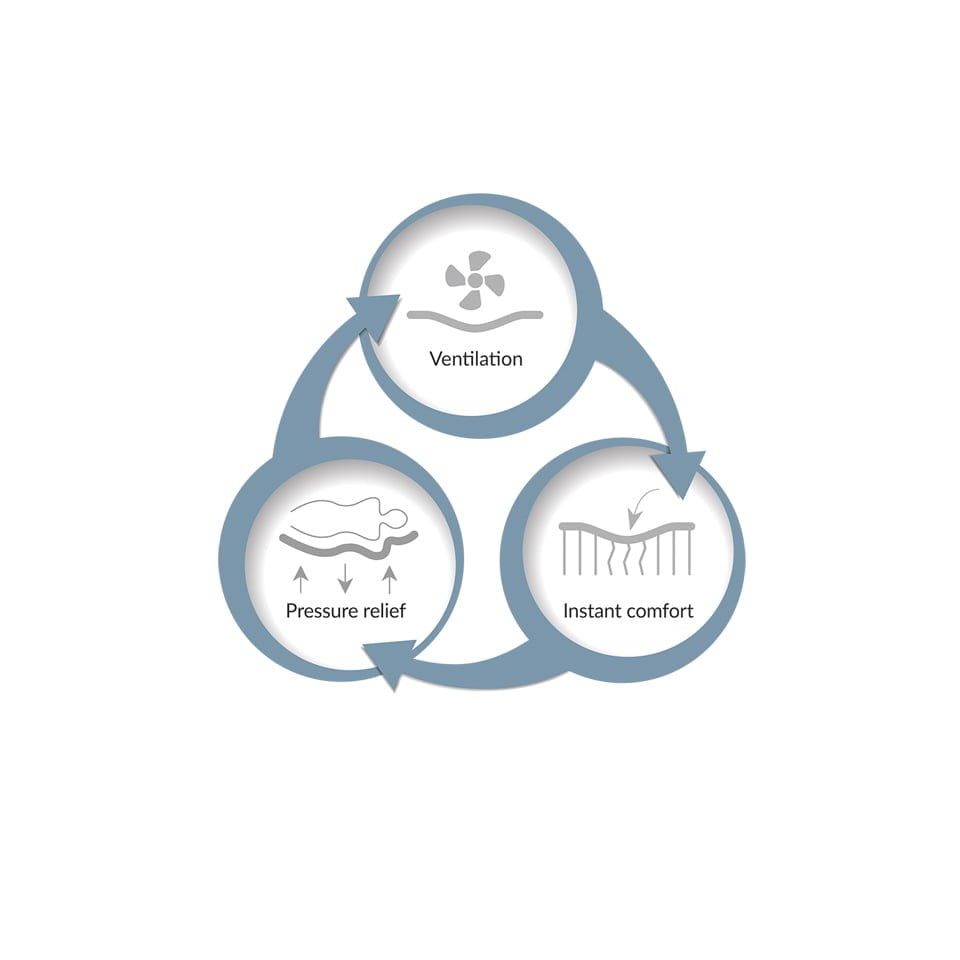 The benefit of uninterrupted sleep
Your body is an amazing instrument with the ability of sleep adjustment. If the body is disturbed, you wake up. Our most important task is to create good conditions for uninterrupted sleep throughout the night. We have learned that the ideal sleeping conditions depend on a balanced combination of support, pressure relief and ventilation, maintained through all the phases of sleep.
Customize your comfort
Stressless® Sky – a modular mattress system
AdaptiveZone™ spring system for optimum support and pressure relief
The Stressless® Sky mattress easily adapts to your individual needs, thanks to its innovative AdaptiveZone™ pocket springs and NordicSoft™ foam. All the layers in the mattress are carefully calibrated to provide perfect sleep comfort and quality, regardless of body shape and comfort preferences. The support layer is made with high quality individual springs for perfect spine alignment.
Concept overview
The Stressless® Sky mattress is built up of three layers comprising the support layer,
plush layer and the cloud layer.
Treat yourself to luxurious comfort
By choosing the Stressless® Sky mattress, you are investing in your long-term health and ensuring that you have the energy and focus to take on the day ahead. The Stressless® Sky mattress can be purchased with an extra Plush layer to elevate your comfort. Experience the same luxurious comfort that you know and love from the legendary Stressless® recliners, now in a mattress form.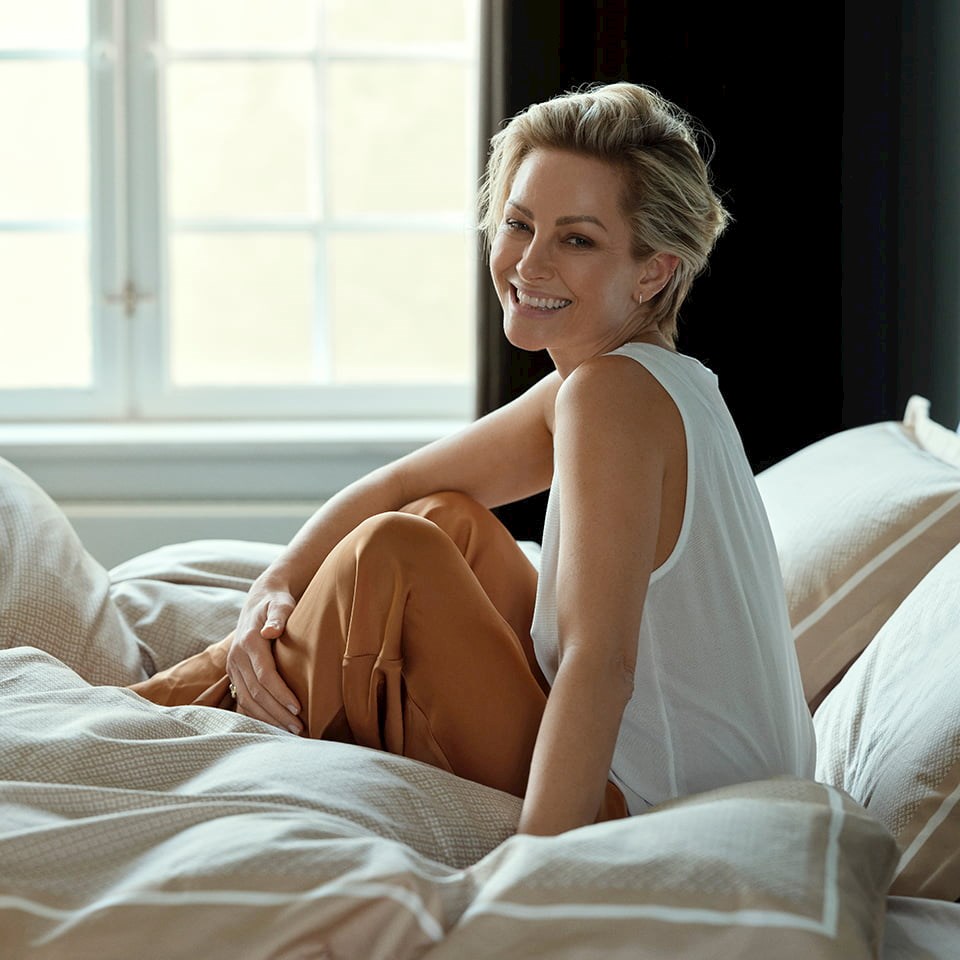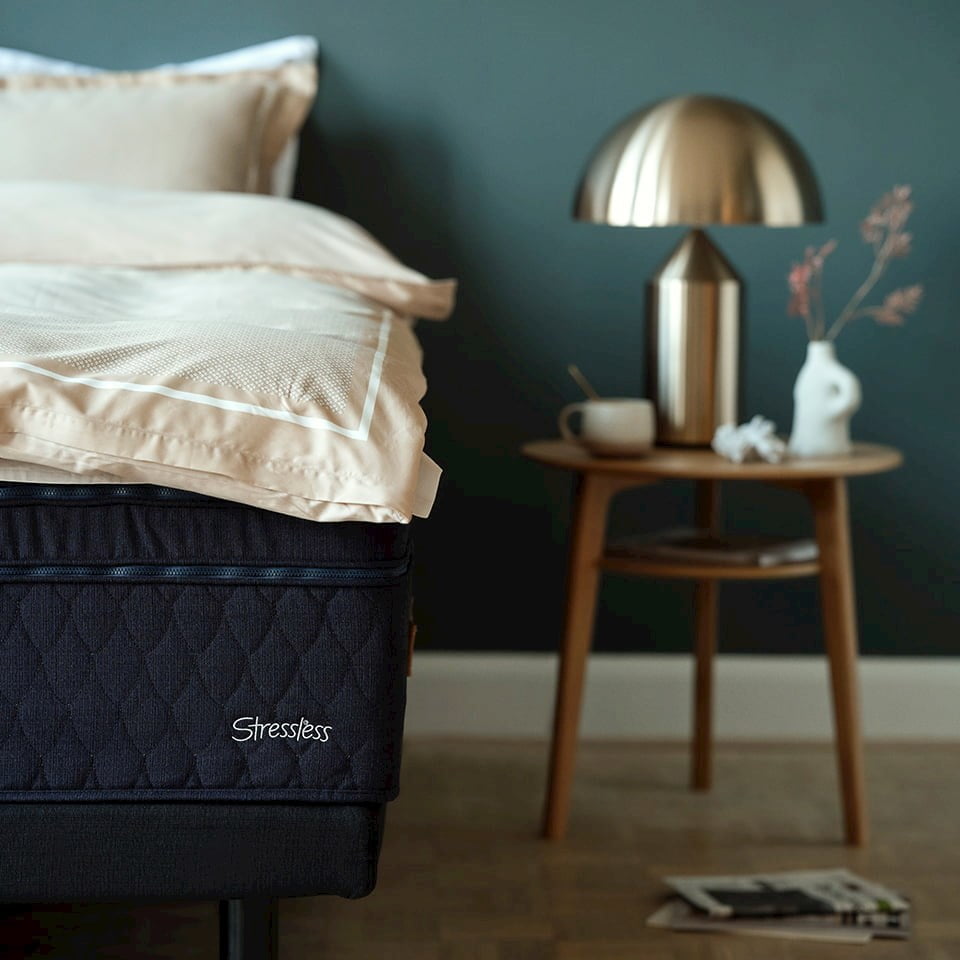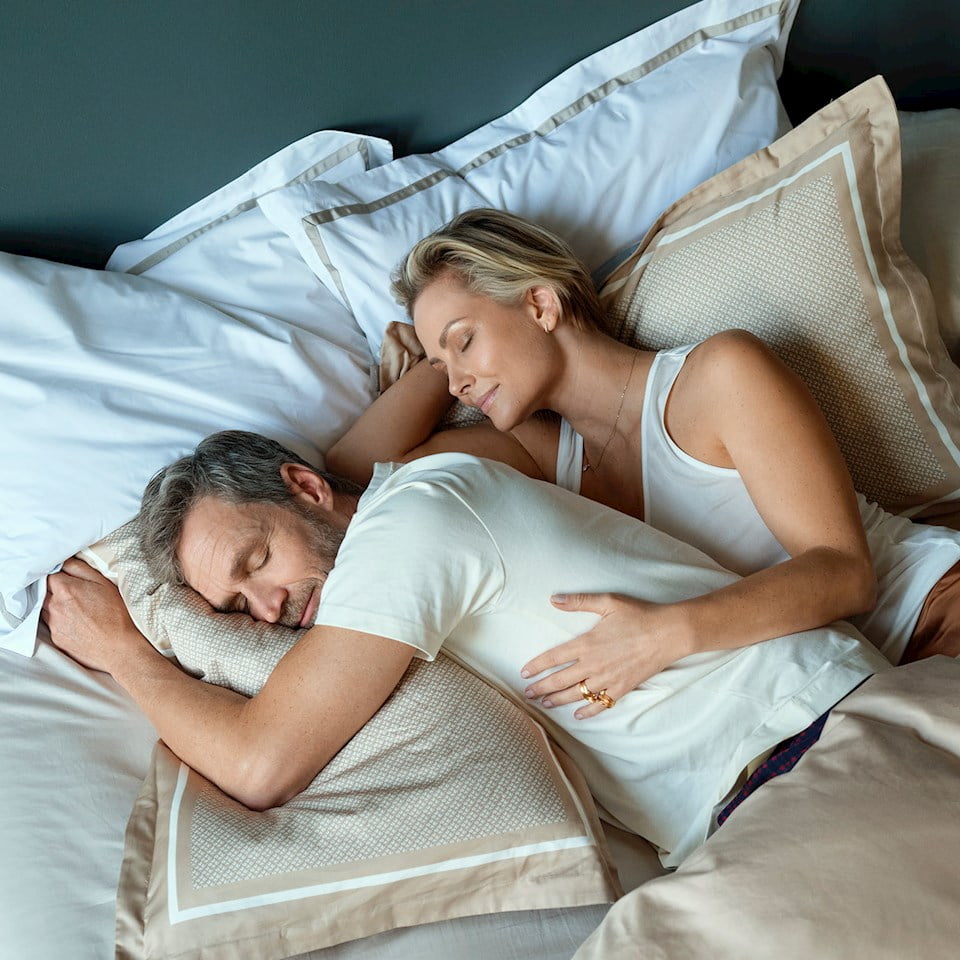 Better sleep is an investment in health
Quality sleep can improve memory, reduce stress levels, and boost immune function. Investing in a good night's sleep is one of the most important decisions you can make for your health and well-being. The Stressless® Sky mattress is designed to provide unparalleled comfort and support, allowing you to wake up feeling refreshed and rejuvenated.
80 years of sleep expertise
With over 80 years of experience in the mattress industry, Ekornes is excited to bring its proprietary and innovative comfort components to the American market with the Stressless® Sky. Our designs are based on decades of research on sleep comfort, and have won the hearts and dreams of Nordic customers since 1937.