Lean back
and discover the evolution of comfort
The comfort upgrade
Since their debut in 1971, Stressless® recliners have continuously been refined. The goal has always been excellent comfort. This year, evolution takes a big leap with the introduction of The Stressless® Comfort Upgrade Programme. Enhanced comfort, back support and more ergonomic seats. The best just got even better.
The comfort story
Meet the designer
Changing some of our best-selling recliners seemed like a daunting task, but it soon turned out to be very rewarding. 'The possibilities in manufacturing and design are expanding every year, making it possible to implement ideas that we never could have imagined when these recliners were first born,' says Anne Guri Unhjem, who designed the iconic Stressless® Reno recliner in 1996. The original was actually inspired by her winter jacket – a warm, hugging design with true comfort.
The secret behind evolutionary comfort
New models
Redesigned models with upgraded comfort
At Stressless®, we wholeheartedly believe the best choice you can make is to furnish your home with high-quality furniture that will last a lifetime. In addition to this, we are delighted to offer products that are made with an extra focus on the environment and sustainability – both in our choice of materials and in our production.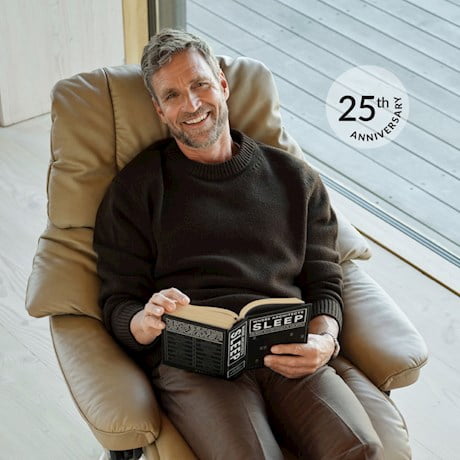 Stressless® Reno
After 25 years as one of our best-selling designs, the Stressless® recliner is up for a comfort upgrade.
Design your recliner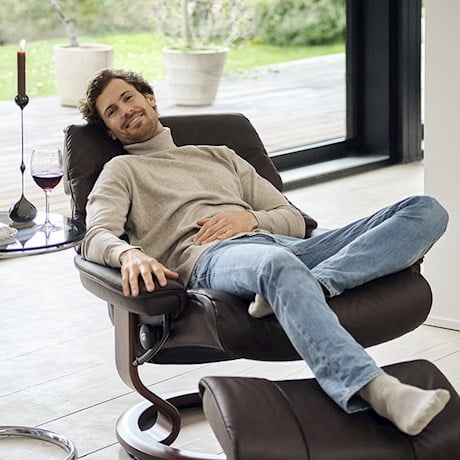 Stressless® Ruby
One of the world's most comfortable sitting experiences has taken a new leap towards perfection.
Design your recliner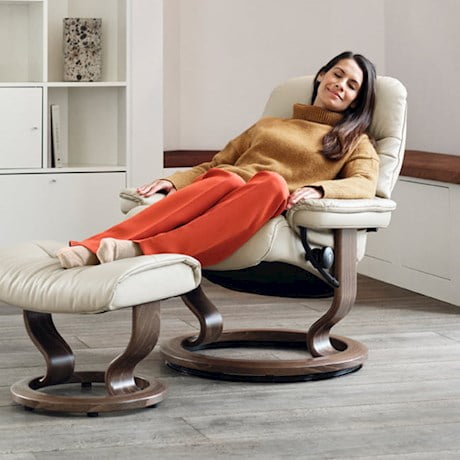 Stressless® Sunrise
With an ergonomic overhaul, the best recliner just even got better!
10-year guarantee
Every piece of furniture from Stressless® is a quality product that will accompany you throughout your life. We carefully choose our raw materials to give our furniture a long life. Choosing a high-quality products extends their service life while reducing their environmental impact. This means that design is also important. With a focus on timeless furniture design, we create icons that last. Therefore, we offer a 10-year guarantee on all Stressless® products.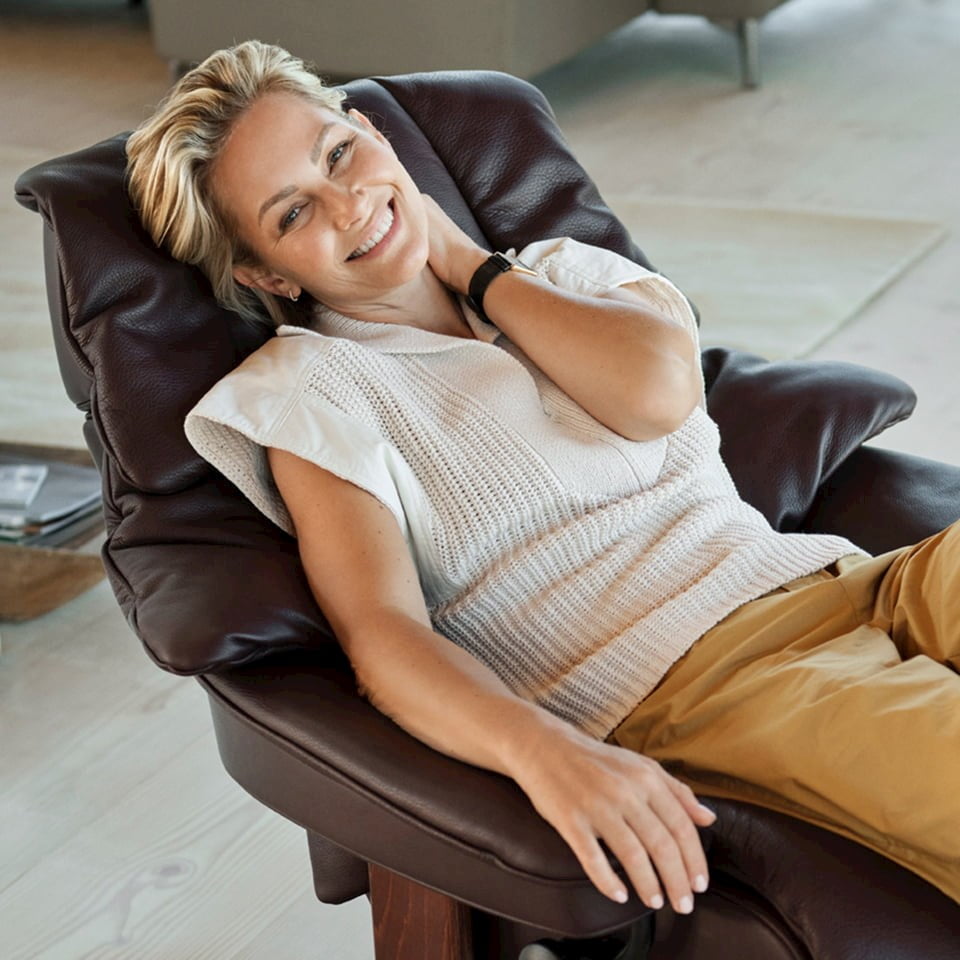 A new level of comfort
For more than 50 years, Stressless® have developed comfortable design and features based on insights into human anatomy and people's everyday lives. Read about how we have upgraded some of our best-selling recliners for a new era in comfort.
Download the catalogue
Nordic heritage
The deep fjords and majestic mountains surrounding us are the foundation for design and innovations. We are committed to our sustainable and democratic outlook of life.