Recharging in comfort
Just like people, each piece of Stressless® furniture is a fine-tuned instrument. Our furniture loves movement and strives for the optimal balance between softness and support. That's why recharging in Stressless® furniture feels different – it speaks the same language as your body.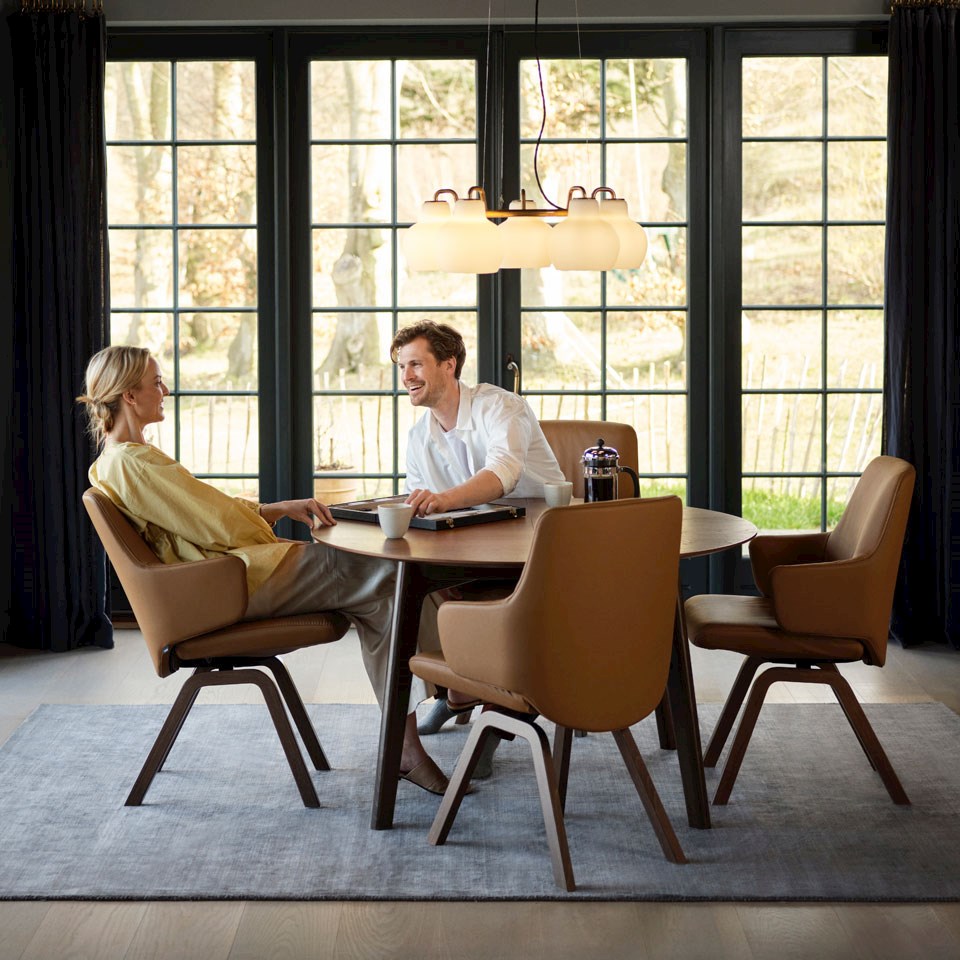 Lean back for a new level of comfort
Your interior design has an impact on your sense of well-being and on the mood of those around you. Whether it is playful, elegant or bold, there is a Stressless® design that fits right into the atmosphere you want to create. In addition, all Stressless® furniture can be customised using your choice of materials, colours and details.
Be inspired
The Innovators of Comfort™
After taking a seat in a Stressless®, you may find yourself wondering: What makes it so much more comfortable? The main reason is its patented comfort technologies and the level of attention given to how your body works.
More about functions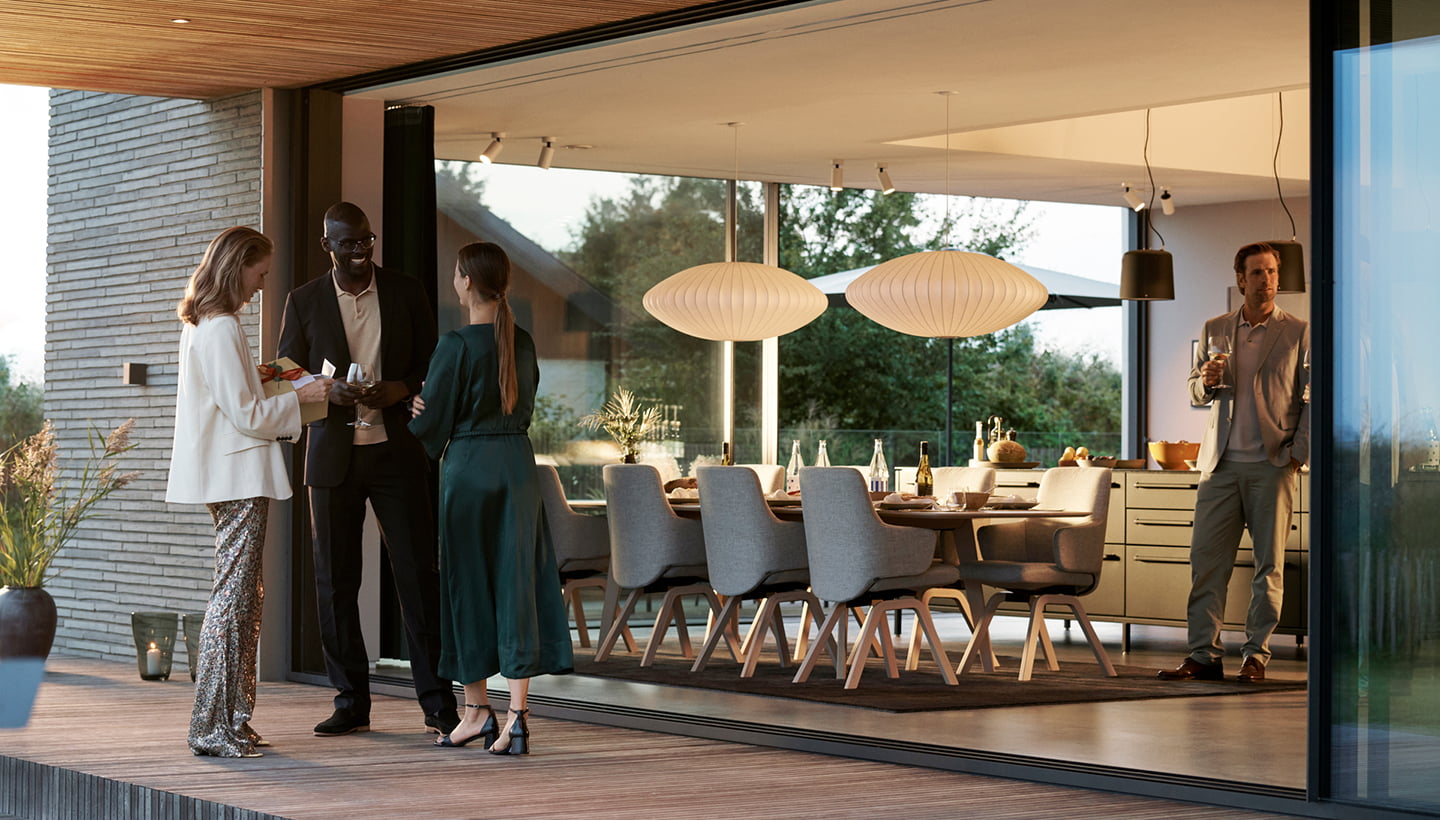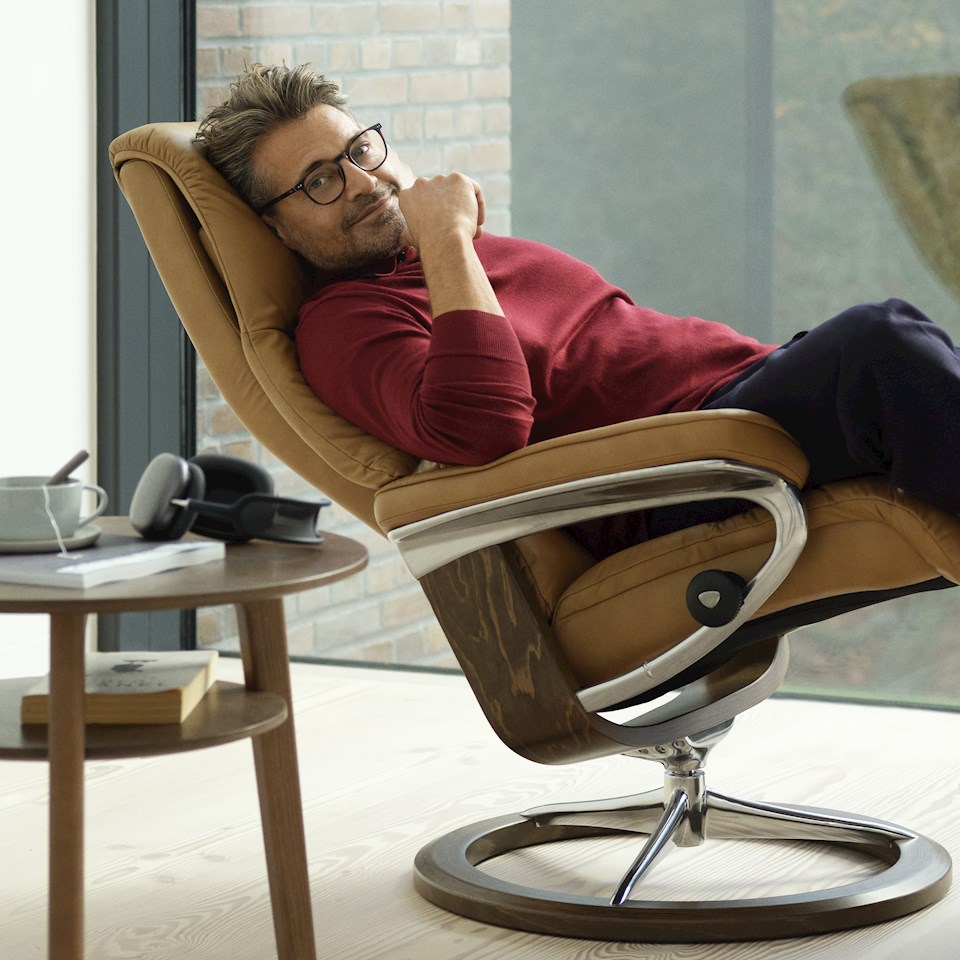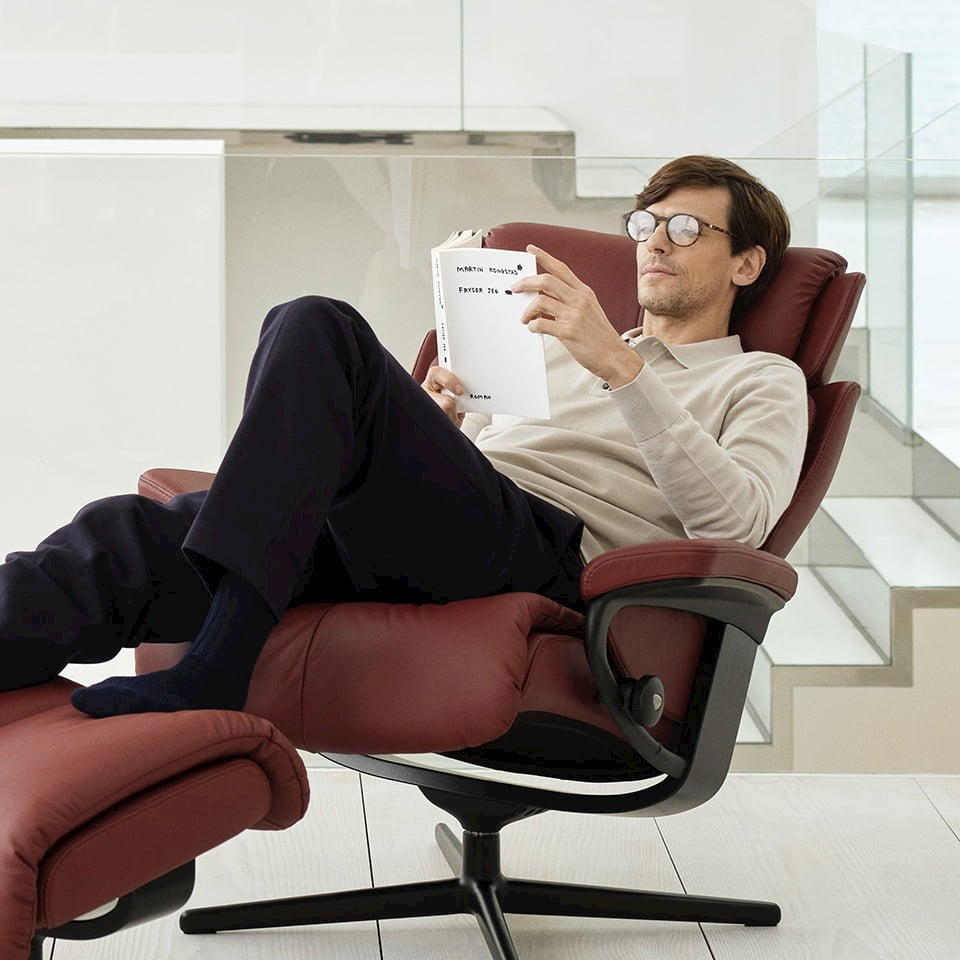 The best just got even better
Since the initial release of the Stressless® Original in 1971, Stressless® recliners have gone through a steadfast evolution. New materials and new production technologies, combined with innovative thinking, allow for small adjustments that make the world-renowned comfort reach new heights.
ComfortUpgrade
Stressless® Home Office
A comfortable and stylish study
Whether it's a dedicated room, a small study space or a nook in the dining room, it's important to be comfortable when working at home. If you spend a lot of time seated while working at a screen, then a well-designed chair that actively encourages a good posture is a necessity.
Get inspired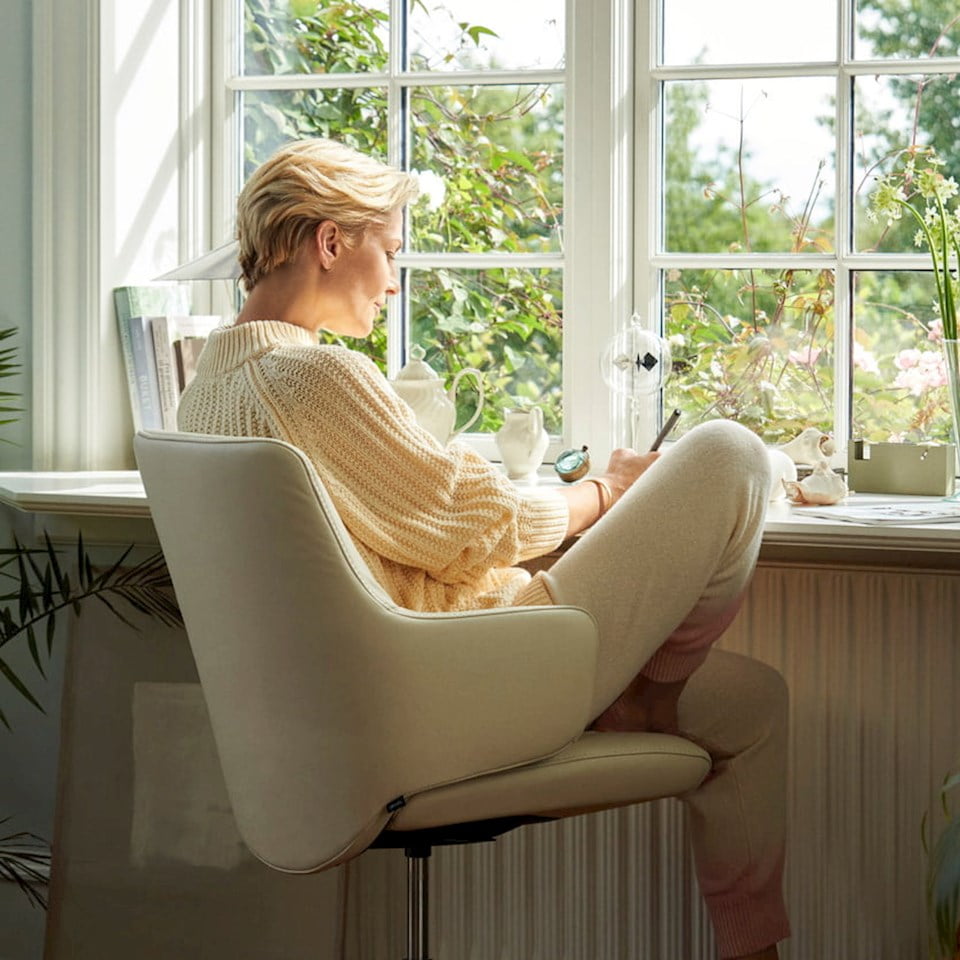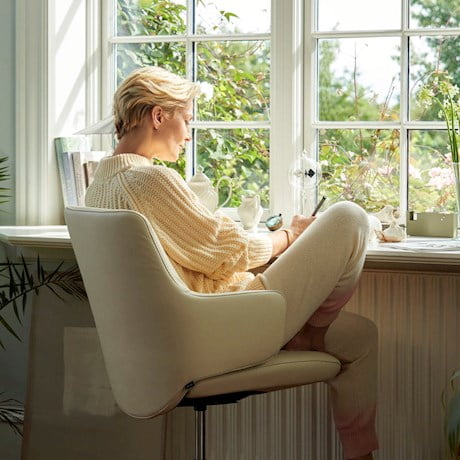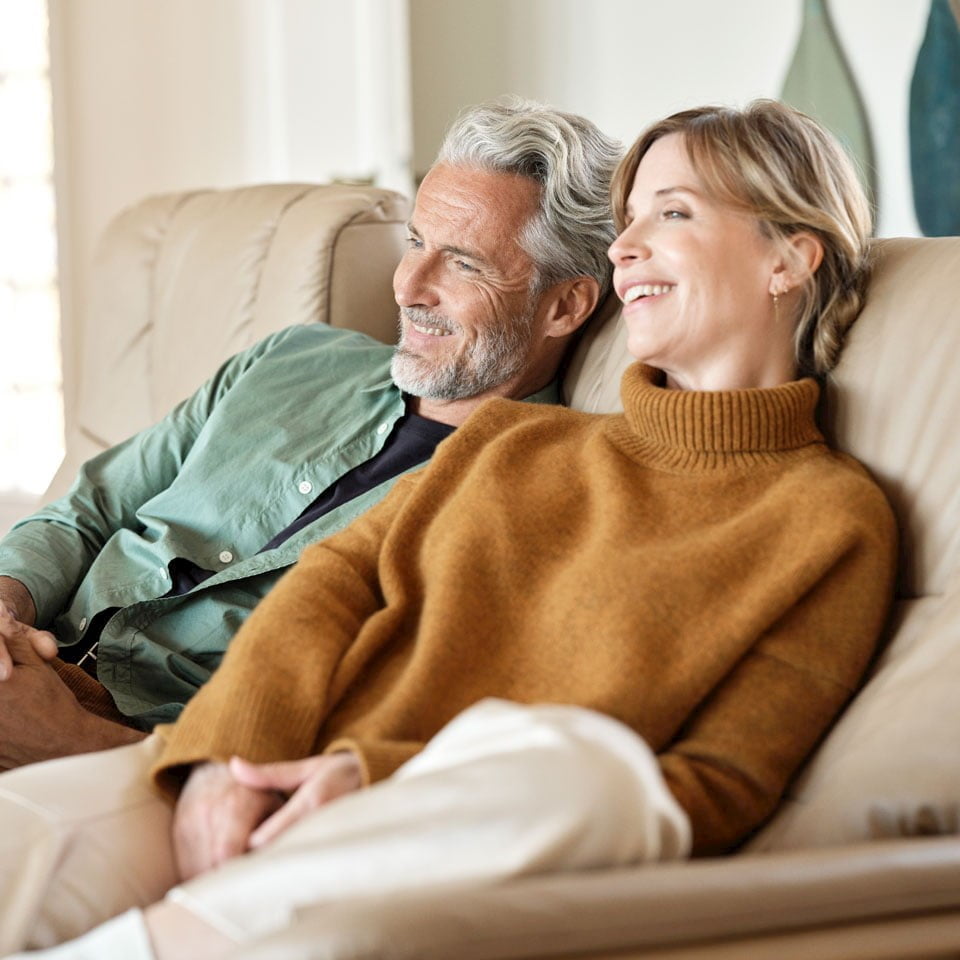 Add a personal touch
Select your choice of leather or fabric. Stressless® furniture can be delivered in a huge array of covers – 5 leather qualities and 5 fabric qualities in more than 100 colours.
See all colours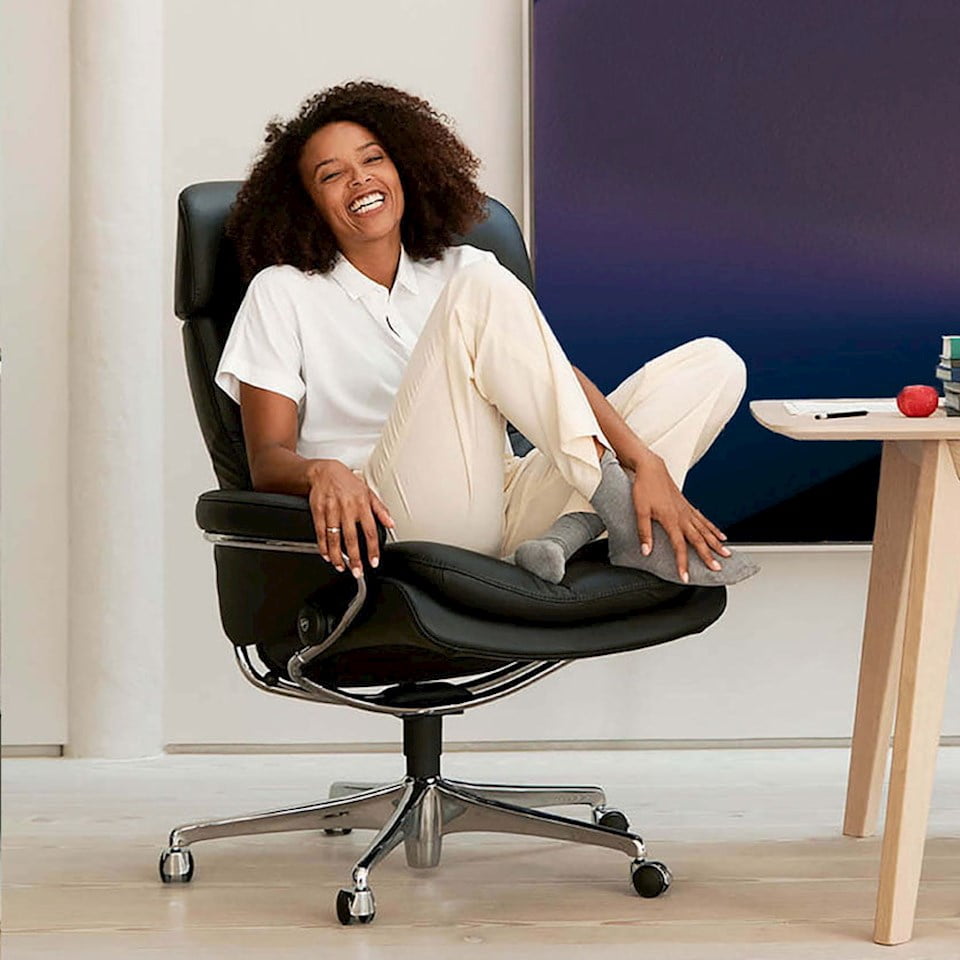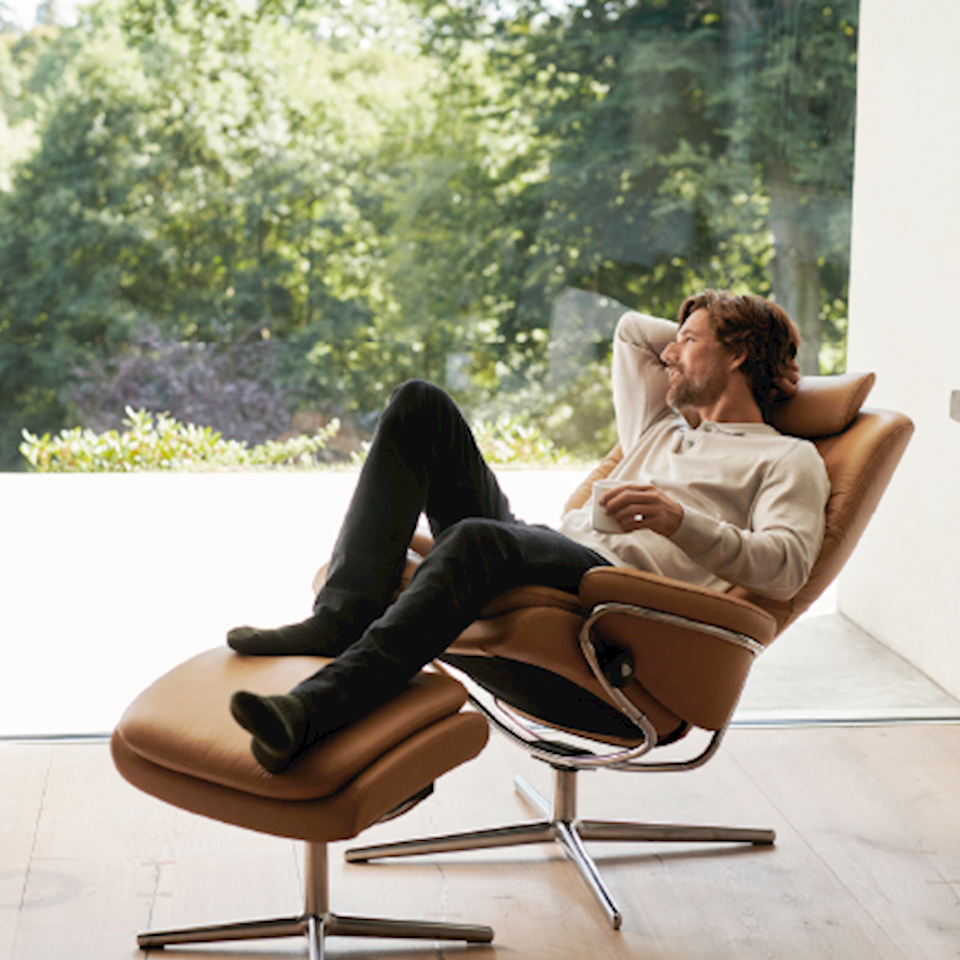 Stressless® Rome
A redefined sitting experience
Stressless® Rome is inspired by anatomical form and is distinguished by its backrest, which has an enveloping wrap around design. Its unique shape redefines comfort and aligns with modern interior design.
Learn more
Stressless® and sustainability
Our pledge to the environment is to create furniture that spans generations. When you purchase Stressless® furniture, you choose quality that will serve you throughout a lifetime. We continuously strive to improve efficiency, believing that any measure that enhances quality while reducing energy, time and wastage during production is a step closer to creating superior furniture that endures.
Learn more
Get inspired
Find your style