Buying a new recliner, sofa, or chair can be the start of something big.
It's a chance to invest in extraordinary furniture for an extraordinary future.
When you choose furniture that not only expresses your style but provides you with dreamlike comfort, superior craftsmanship, and the highest eco-credentials, you can move forward with confidence.

Stressless® are the world's leading innovators of comfortable, iconic, Nordic furniture, no matter what stage of life you are at.

1. You're getting married or moving in together
Choosing a life partner is an exciting time. But, sadly, that old bachelor or bachelorette sofa isn't going to enhance your new relationship.

Aesthetics are important and the clean lines and natural, eco-friendly materials used in Stressless® power-assisted furniture are guaranteed to elevate the style of any love nest.
Ergonomic function and trademarked Comfort Zones™ are also sure to win new partners over.

Our pick: Stressless® Emily sofa with its super soft cushions and 50 years of innovations includes adjustable headrests and the option of powered-adjusted back and leg support. Perfect for a space for two.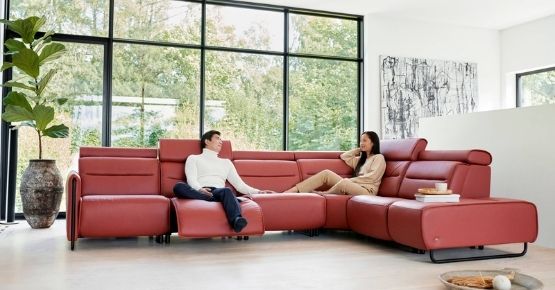 2. You're renovating
With overseas travel currently restricted, we all want to turn our home into a dream space. To create a sleek, modern décor that feels warm and inviting, choose colours that soothe and inspire and furniture that elevates your look and your lifestyle.

With more focus on communal meals at home, Stressless® has created the world's first reclining dining chairs. Using Balance Adapt™, which provides a feeling of weightlessness with a gentle pivot function, and the patented GlideSystem™ that automatically responds to your body's movements, they're all about creating great conversation and memorable moments.

Our pick: Stressless® Laurel High Back in Calido Grey Fabric, a timeless colour that echoes the tonal notes of one of Pantone's 2021 colours of the year, Ultimate Gray, chosen for the feeling of composure, steadiness, and resilience it creates.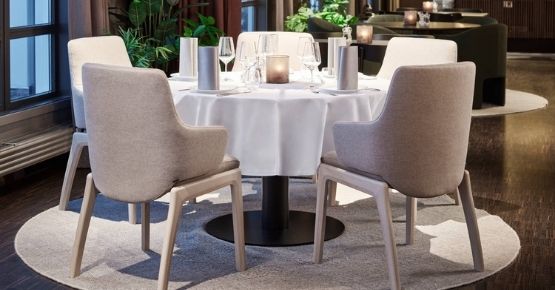 3. The children are moving out
Empty nest syndrome or an opportunity to enjoy the unparalleled comfort you've always craved?

Stressless® recliners – the only ones endorsed by the Australian Chiropractors Association – are the ultimate choice for recharging body and mind in your own, private, child-free retreat. From the contoured steel frames shaped to your body, to the PlusSystem™ – a functional skeleton of springs – that interprets your movements and provides increased lumbar reinforcement, these are recliners for grown-ups.

Our pick: Stressless® Scott or Sam – the world's first heating and massage Nordic recliner – for luxurious 'me time' in that teenage-free space. With three silent motors, they are the most innovative power-assisted recliners from Stressless® to date.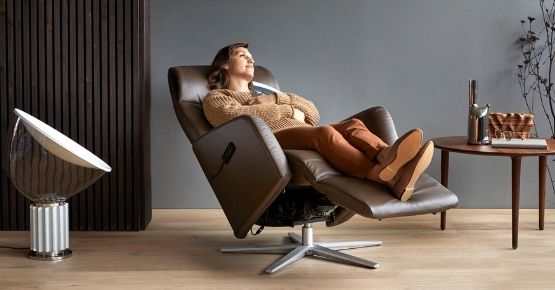 4. You've started working from home
Post-pandemic, more of us have installed a home office or study. The trouble is that make-do chair can cause aches and pains that impinge not only on comfort but performance.

If you want to sit in total ease, all day, and ace the presentation, a Stressless® office chair is designed with soft cushioning and sublime lumbar support to embrace your workday body.

Our pick: Stressless® Metro Home Office with adjustable headrest It's spacious enough to cocoon your body in comfort, but it won't hog floor space. A stylish, rotating base, fresh lines and a headrest pillow on a high back also make this a chic #WFH choice.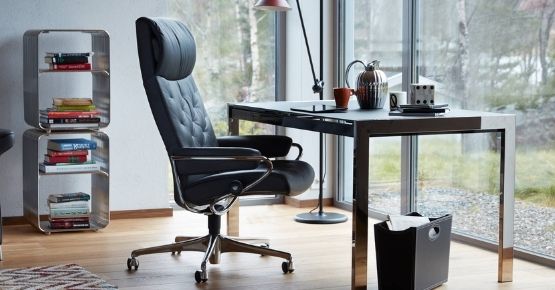 5. You're embracing an eco-friendly lifestyle
Imagine if the furniture you chose contributed to a better planet. Buy any sofa, dining chair, recliner, or office chair from Stressless® and you can relax in the knowledge that you are making a sustainable and responsible choice.

Surrounded by majestic mountains, waterfalls and deep fields, Stressless® factories use 100% hydropower, while the Scandi furniture created by its master craftsmen incorporates eco-friendly, water-based paints and lacquers, and foam produced without any flame retardants.

Our pick: Stressless® London Home Office High Back in Batick Black Leather on the Limited Edition Reintroduced Original Base. Its unsurpassed style and function are the result of 50 years of experience in creating furniture that delivers, not only total comfort, but sustainability.