Buying a Stressless® product supports sustainability
As the effects of environmental damage and climate change become more and more obvious, sustainability has become just as important as factors like fashion trends or creative expression in the way we furnish our homes.
Many industries are stepping back and assessing their impact on pollution, and the global waste problem, including furniture manufacturers. The US EPA estimated a staggering 9 million tons of furniture is disposed of each year and has even coined a new term – "f-waste" – to describe the phenomenon.
This is why there are now growing numbers of conscious consumers looking for furniture brands with clear environmental credentials as well as ones that merely produce fashionable and affordable products.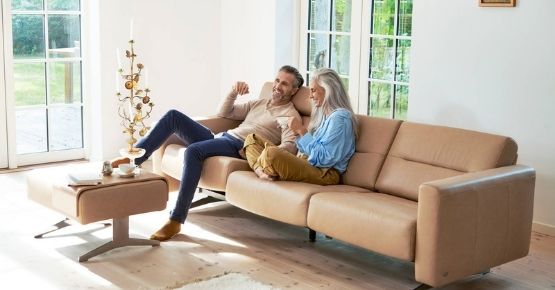 Stressless®, which has been producing beautiful, functional and comfortable furniture for 50 years from its home base in Norway, has long been an industry leader in sustainable manufacturing and continues to be at the forefront of green furniture production.
How do you know if a piece of furniture is sustainable?
Making an environmentally responsible choice when you purchase a piece of furniture depends on a variety of factors, including how materials are sourced, how the furniture is manufactured and how waste and by-products are dealt with. Responsible packaging, a longer product lifespan and promoting a circular economy are also key.

To ensure you're investing in a sustainable product, there are four questions to ask when purchasing furniture.

1. What is the furniture made of and where do the materials come from?
Choosing the things that go into making a piece of furniture can have an enormous impact on both nature and on the home environment where the furniture is used.

Making sure they're from a top-quality, long-lasting and renewable source is crucially important. This extends lifespan and lowers the environmental impact caused by throwaway fast-furniture and the waste it generates.

Stressless® selects premium wood, steel, leather and textiles, which all directly contribute to the durability and longevity of its chairs, recliners and sofas. It manufactures them without using harmful chemicals and uses water-based paints and lacquers in its finishes.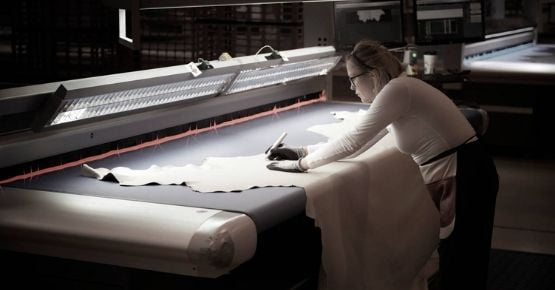 2. Are eco-friendly manufacturing processes used?
Sustainable furniture is made with a view to reducing environmental harm and waste, not just for single things like materials or packaging, but at every point in the manufacturing journey.

Stressless® chooses long-lasting raw materials, uses renewable energy and employs a special closed-loop cleaning system to process products without releasing toxicants into the wastewater and environment.

A range of other practices like using recycled materials for packaging and leftover foam for armrests and footrests all contribute to the company's significant environmental credentials and to reducing its eco-footprint.

3. Does the manufacturer reduce its energy consumption?
Electricity production is the single largest cause of greenhouse gas emissions worldwide. Companies that look for smarter, more eco-friendly ways of powering their operations will be an important part of the solution.

One hundred percent of the power used in Stressless® Norwegian factories comes from hydropower, a renewable energy source generated by running water. As well, wooden offcuts are reused to heat the factory and surplus heat is used to warm neighbouring homes and the local outdoor pool.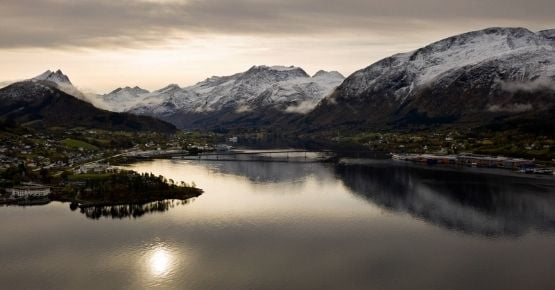 4. Is the manufacturer committed to ethical business practices?
Stressless® participates in the UN Global Compact, helping to transform the world through good business.

The compact supports human and employee rights and environmental sustainability and encourages the development and distribution of environmentally-friendly technologies.
More consumers want to buy from companies that participate in initiatives like these and can show that they promote sustainable practices, treat workers fairly, and offer a safe work environment.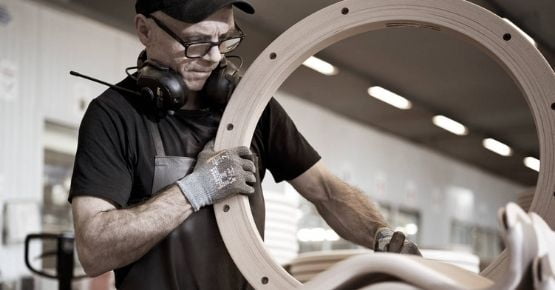 Choosing Stressless® is a show of support for sustainability
Making better-informed choices when shopping for furniture goes a long way towards helping create a cleaner world.

Offering sustainably made furniture is not a new concept to Stressless®. It's been in the company's DNA from the start and still informs the way it does business half a century later.