In 2019,
Grand View Research
valued the global sustainable furniture industry at over USD35.2 billion. It's a flourishing industry that's encouraged a fast evolution in the kinds of environmentally-friendly furniture available to consumers. At the emergence of the movement, options were limited to second-hand pieces or up-cycled palette furniture. With the demand for conscious products ever-increasing and the technologies evolving to meet it, consumers now have a seemingly endless number of choices in more sophisticated sustainable furnishings.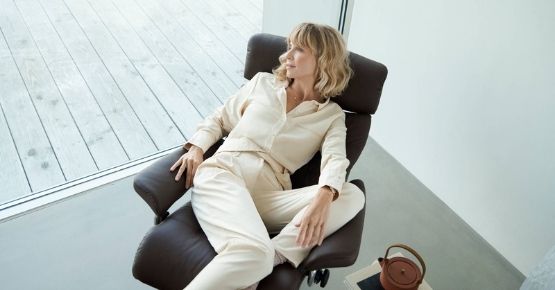 Leading the charge in environmentally-friendly furniture is the Norwegian company Stressless®. Since introducing their home market to the first reclining TV chair in 1971 and finding their iconic wood-based style with the Royal recliner in 1981, they've been at the forefront of functional, comfortable, stylish, and sustainable furniture. Stressless® pride themselves on their deep connection with the Norwegian culture, a connection that drives both their simple yet beautiful Scandinavian aesthetic and their advanced sustainability practices.

Sustainable Furniture
At Stressless®, sustainable furniture means more than just creating quality products to last. Their commitment to eco-friendly design runs far deeper, with a strong focus on utilising sustainable materials from responsible sources. Every last detail in their product is considered, from the sourcing of leather from cows bred for dairy and beef purposes only, to selecting fabrics made from recycled bottles and upcycled marine PET.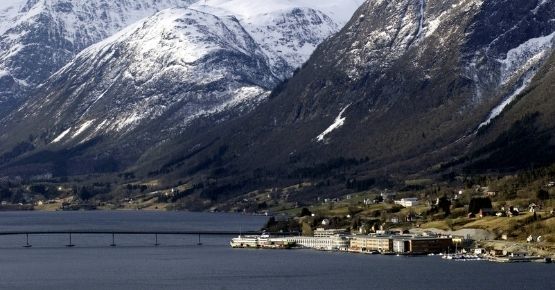 Where they can, Stressless® has been investing considerably in the development and manufacturing of their own environmentally-friendly resources. This has led to the creation of a unique, completely halogen-free polyurethane foam used to comfortably pad and shape all Stressless® chairs (with the leftover foam being repurposed for use in armrests and footstools). A slightly more complex development within the company was that of the closed-loop system. It allows steel to be thoroughly cleaned on the manufacturing line without any harmful gasses being released into the pristine surrounding environment.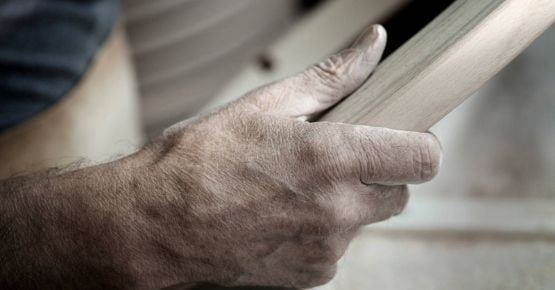 Sustainable Business
Stressless® was born in a country characterised by its rugged mountain terrain, deep fjords, and thundering waterfalls. The inspiring natural habitat surrounding the factories serves as a daily reminder of why they've dedicated so much time and effort to implementing green initiatives. In many instances, Stressless® have even incorporated their unique landscapes into their processes to assist them in operating in a more eco-friendly way.

Take, for example, the fact that 100% of the power supplied to Stressless®' Norwegian factories is hydropower, a renewable source of power generated by an endless flow of water in the nearby rivers and waterfalls. The extensive network of fjords laid out through Norway also plays a major role in Stressless®' sustainability plan. The majority of their product is transported by ship instead of by road, significantly reducing CO2 emissions.
Norway's pristine natural surrounds and strong ties to their ancestry do more than inspire the Stressless® sustainability plan; they form the fundamentals of their design philosophy too. Craftsmanship is deeply rooted in the Norwegian way, with furniture making an art form that has been passed from generation to generation in Stressless®' home town of Sykkylven.
Stressless® take great pride in their exquisite finishes and use cues from nature to bring their designs to life. The
Stressless

®

Wave 3-seater
is said to be inspired by gentle waves in the Norwegian ocean, while the sustainably sourced classic and signature wooden bases of the functional power recliner range bring the European beech forests of South-Eastern Norway to Stressless® design.
At Stressless®, sustainability is an all-encompassing and ever-evolving goal. Driven by the desire to preserve their culture and environment, Stressless® is consistently pushing the boundaries of sustainable furniture production and setting new standards of responsibility within the industry.