"Buy less, buy better" is a mantra we should all live by
Choosing quality products to furnish your home is not only essential for people and the planet, but it can also save you a significant amount of money in the long term.
Since launching in Norway half a century ago and exporting premium furniture around the globe, Stressless® has built a reputation for producing quality products that last a lifetime.
Stressless® believes that the long-term cost of buying low-quality, less durable furniture which continually needs to be replaced can significantly outweigh the short-term savings.
Stressless® furniture is designed and made to last, at the opposite end of the spectrum to throwaway, fast furniture, which creates mountains of landfill and promotes an endless loop of consumption and cost.
And another important factor to consider is that every time a piece of furniture is disposed of, you're also wasting the energy and materials required to produce it and using up even more resources when you eventually replace the item.
There are so many factors that go into making Stressless® products a wise investment for a lifetime of comfort and use. Here are some of them.
Stressless® cold-bend their steel to maintain its structure and contour the seat frame to adapt to your body
Cold-bending is a less wasteful way of processing steel because it doesn't require the use of fuel to heat it before working it into shape. The additional time and effort of heating and then cooling the steel are also eliminated.
Working the steel while it's cold also makes it stronger and creates a smoother, more finished surface with less internal degrading of the steel.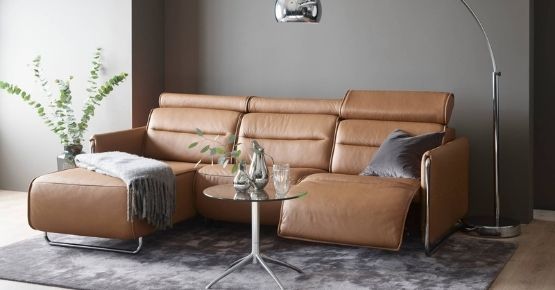 Stressless® use high-quality Beechwood to fortify their designs and minimise warping
Stressless® uses European Beech, a type of wood that is well known for its durability and longevity, to make its chairs, recliners, and other furniture products.
Unfortunately, inferior woods like Rubberwood are used widely in furniture production and, especially in Australian conditions where the heat causes expansion and contraction, this leads many pieces to crack and warp over a relatively short period of time.
Besides making a piece of furniture quickly look old and unattractive, it also significantly reduces its strength and lifespan.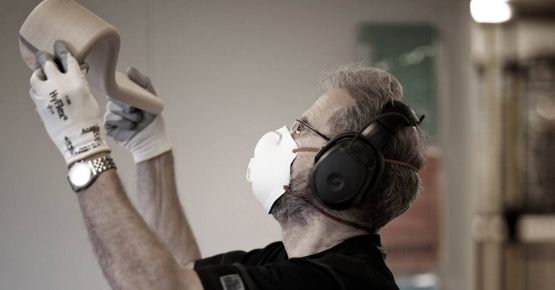 Stressless® use cold-cured foam for better cushion density and quality
Cold-cured foam, once only used in car seats and chairs installed in public places like theatres and gaming halls, has become one of the biggest innovations in household seating. Although it adds a small cost premium, cold-cured foam adds years of life to a chair and eliminates the problem of the seat sagging over time.
Stressless® has been using cold-cured foam technology for many years, earning praise from the industry and leading to several international awards for design excellence.
Not only has Stressless® applied the technology, but they have taken it a step further with "Comfort Zones" – an exclusive patented foam with perforations that allow you to sink easily into the seat and back, creating an even more comfortable seating experience.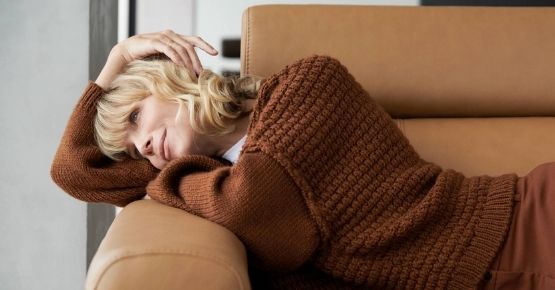 Stressless® offers the world's first reclining dining
A dining table and chairs are among the most important furniture investments many couples and families will ever make. Deciding on the right design and quality means you can enjoy them for years to come.
Stressless® is world-famous for its armchairs and recliners but also produces classic and timeless dining tables and chairs and boasts the world's first reclining dining chairs.
Choose a beautiful Stressless® dining table and a set of BalanceAdapt™ dining chairs to create the ultimate centrepiece for your living area and experience the comfort of a recliner while you dine.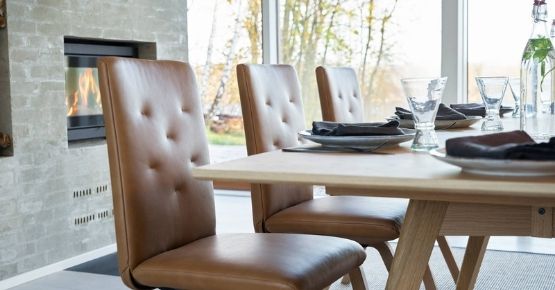 Timeless Scandinavian design and a choice for future generations
Generations of furniture craftsmanship and innovation are at the core of each Stressless® product and it is the only seating brand exclusively endorsed by the Australian Chiropractors Association, meaning that your postural health and comfort are supported for many years to come.
Rather than being influenced by trends, Stressless® designs are modern, minimalist, and timeless and fit seamlessly into their surroundings.
Cheap, mass-produced furniture serves a need in the short term, but you end up spending more over time. And ultimately, the planet will also be hit with the bill in the form of environmental damage and mountains of landfill.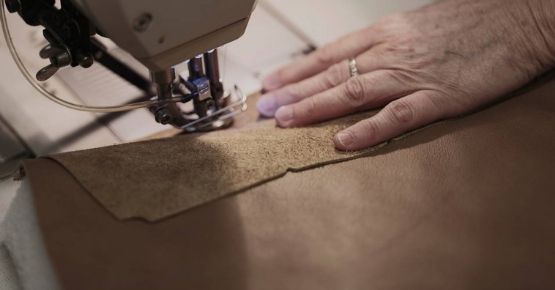 Stressless® is an investment in quality that will last you a lifetime. Click here to find your nearest studio to experience the range.