Are There Benefits in Using Powered Recliner Chairs?
With the simple touch of a button, you can adjust powered furniture to support you in any number of seated or reclined positions. Unlike manual recliners that have set locked positions, powered furniture allows for an infinite number of headrest, footrest, and lumbar support position combinations; it's one of the most obvious benefits in opting for powered furniture.
As a chiropractor, integrative functional health coach, wellness expert, and founder of Amara Wellness Centre, Dr Zara Celik highlights there are many other hidden benefits to using a powered recliner. While great for those already presenting with decreased mobility and posture-related aches and pains, powered furniture has a much wider application. "People with disabilities or with major underlying neurological conditions, muscle dystrophy, chronic pain, disc conditions, fibromyalgia, rheumatoid arthritis, multiple sclerosis, and even some people post-surgery or during pregnancy and nursing, may need furniture that's powered," says Celik. "It keeps them comfortable and allows them to be reclined or inclined without another person's assistance."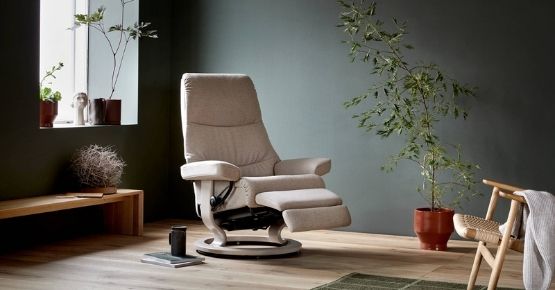 Jeanette Løining, Concept and Design Manager at Stressless®, also stands behind powered furniture for its intuitiveness and ease of use. "You can be one touch from total comfort," she says. "With our powered furniture, you can automatically set the right lumbar and neck rest support for every position and adjust your sitting position and headrest support individually."
Over the last 50 years, Stressless® has established itself as a leader in comfort and quality in furniture design. "Our brand is all about creating a unique comfort experience", says Løining, who, along with her team, earned the backing of the Australian Chiropractors Association for their range of powered furniture.
Built around the
Plus™ spring
system that interprets body movements to provide increased lumbar reinforcement, the
Stressless® PowerLeg&Back™
range is as aesthetically pleasing as it is supportive. The recliners come with an integrated lithium battery making it easier to integrate powered furniture into your living space, and the touch-sensitive buttons and footrest are all discretely hidden under the main form of the chair. Select models in the range - like the two new models
Stressless® Sam
and
Stressless® Scott
- are available with added heat and massage functions and are made in Norway.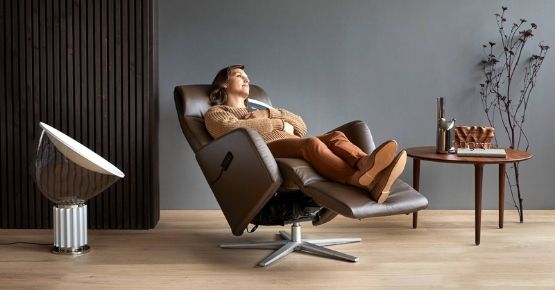 Celik sees many patients with joint pain that can be attributed to prolonged sitting, especially sitting with poor posture. "It can put stress on the joints, muscles, and tendons, which affects the nerve function," she explains. "When joints are stressed, it can lead to inflammation and creates deconditioning in the soft tissue structures". This can lead to pain, discomfort, and a decreased range of motion, even soft tissue calcification and arthritic changes resulting from joint misalignment and the associated wear and tear.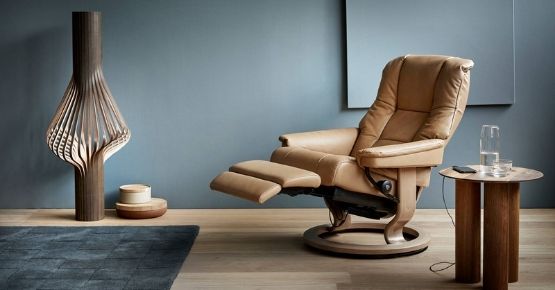 "Powered furniture encourages better posture in individuals as they can adjust it to fit their comfort and needs," she says. "By adjusting the lumbar, thoracic, and cervical support on the recliner, it helps to support spinal posture, the sitting posture, and the function of
the soft tissue structures by preventing tension and pressure on spinal, pelvic, sacrum, and coccyx joints." For these reasons, chiropractors see many benefits in anyone of any age opting for powered recliner chairs in the home.
Source: Dr Zara Celik, Founder of Amara Wellness Centre